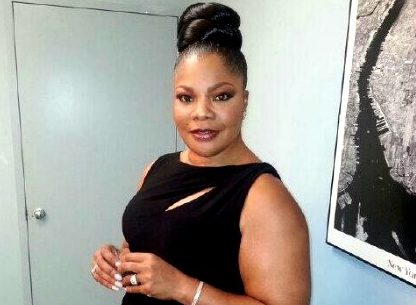 Mo'Nique and her hubby-manager Sidney Hicks came on this writer's radio show "Real Talk with Rashad Richey" (click here for the interview) and exposed even more bombshells about their tumultuous contract negotiation with media mogul Netflix and how Will Packer allegedly ripped her off. If you have been following the entertainment news surrounding Mo'Nique and Hicks, you already know they are both calling for fans to boycott Netflix for unfair treatment. According to Mo'Nique, Netflix lowballed her on a contract by only offering $500K when other comedians have received offers in the millions. It's clear Mo'Nique is a tremendous talent and has bankability. She claims this inappropriate offer is due to race and gender bias at the company. In an alternative narrative, some media outlets have reported that Mo'Nique was actually offered 3M from Netflix, a claim the duo summarily dismissed. When asked about this multimillion-dollar contractual offer, Mo'Nique and Hicks said not only was it untrue, they have the email showing Netflix's offer at $500K. They have agreed to share these emails with rolling out magazine. Additionally, Mo'Nique was asked about her "beef" with so many Black people in the industry. She responded by saying she's an honest person and many in Hollywood cannot handle it. When I asked Mo'Nique if she was funnier than Dave Chappelle, who received a $20M contract from Netflix, she explained that she doesn't judge comedians and comedy, as art is very subjective.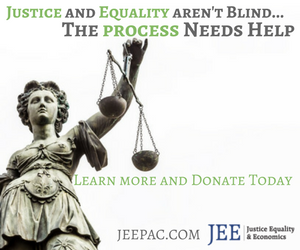 Many have come to Mo'Nique's defense, including Jada Pinkett Smith, Wanda Sykes and others. Journalist Roland Martin became involved in this latest Mo'Nique story due to his seemingly critical social media posts and comments that some, including Mo'Nique herself, found offensive and unsupportive of her plight. The political action committee, JEEPAC, which stands for justice, equality and economics, weighed in on the Mo'Nique saga and said, "If Black people owned more assets in media we wouldn't have these issues permeating through the culture." Omar Ali of JEEPAC has been fighting for minority inclusion through government policy alongside his father, Yusuf Ali, for years. According to Omar, Blacks have the numbers necessary to ensure that all celebrities eat; we simply have to believe it.
In a twist during the interview, Monique and Sidney brought my attention to another situation that involved producer Will Packer. According to Monique, lead actors in the movie, Almost Christmas were paid less than $1M combined for the film. Mo'Nique says she took the gig anyway because Packer said he would sign her to a three-picture deal and a TV show; familiar territory for the actress. Both Mo'Nique and Hicks later concluded the Packer offer was just a ruse to get her on the movie set at a discount. Rolling out has now obtained the email thread between Hicks and Packer. In the emails, Hicks accuses Packer of trying to intimidate his wife, staring her down and violating her personal space — and that's just the tip of the iceberg. Check out the emails on the next page by clicking here.
Rashad Richey, Ph.D.
@Rashad1380
[email protected]