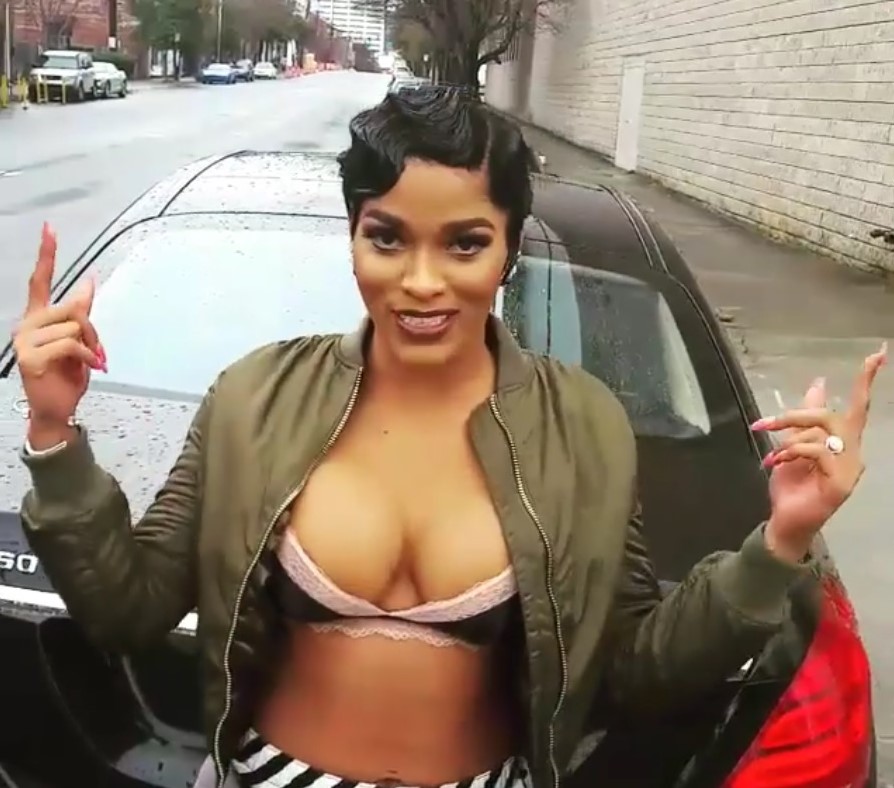 Joseline Hernandez, the self-proclaimed Puerto Rican Princess, is getting dragged back to the Caribbean island she originates from after dropping a lyric video for her Cardi B diss track and teasing the music video.
Hernandez, the former lightning rod and arguably the most recognizable cast member on "Love & Hip Hop: Atlanta," dropped a clip of "Hate Me Now" that features lyrics like; "Fabricated, illustrated, cartoon a** b***, bloody, my a**! Who the f** cosigned this hoe?"
The reactions to Hernandez's millionth attempt to break into the business with this diss track are hilarious.
For those of you who don't know, Hernandez and Cardi B have similar beginnings to their careers in that they both began as strippers before scoring with jobs on the "Love and Hip Hop" franchise (Hernandez on the Atlanta version; Cardi on the New York edition).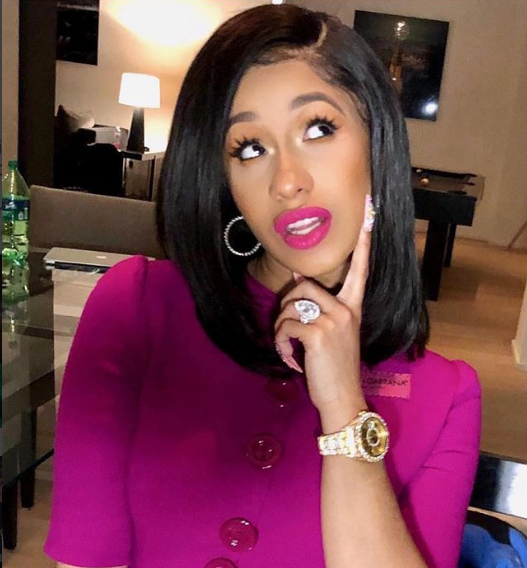 But that's where the similarities end. Despite practically shedding her skin in her many dogged attempts to legitimately make a hit record through former boyfriend Stevie J, Hernandez never was able to get into the music game. Exasperated and embittered, Hernandez eventually quit LHHATL and moved back to Miami. Cardi B, on the other hand, landed a music contract and almost immediately released the blowout hit of the summer of 2017, "Bodak Yellow," that was hailed by the New York Times and became the first single by a female hip-hop star to hit the top of the Billboard pop charts in 20 years (since Lauryn Hill's "That Thang"). Cardi B is the darling of the industry and the media, has visited "The Tonight Show" and is pocketing hit songs like so many nickels and dimes.
Hernandez, known for her temper that shoots out of her like a discharged bullet, is hating on Cardi B with her latest video. But it didn't go off very well. At all.
"Trash, nothing rhymed," wrote one person in her comments section.
"She's gonna feel extra stupid when Cardi B comes back at her crazy," added another.
On Twitter, the responses were even more brutal and bloody from social media.
this is sad pic.twitter.com/Yqz9IiQFiV

— Eldridge (@Mr1738) January 30, 2018
Please go ask @MonaScottYoung for your job back @MsJoseline cause rapping is NOT for you Auntie 🙅🏾‍♀️ https://t.co/wYeIBvxUJE

— 𝓒𝓱𝓪𝓻𝓲𝓼𝓶𝓪 (@charismalove_) January 31, 2018
Crawl back into your hole muchacha @MsJoseline https://t.co/uiUyBIOIrE

— wiggy smalls (@Ms_Octoburrrjb) January 31, 2018

Check out more responses by flipping the page: