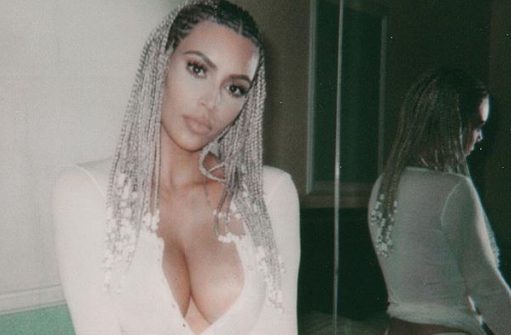 Wendy Williams is not too fond of Kim Kardashian breaking the internet again. In fact, Williams obviously detests the entire Kardashian clan like a contagious virus. Williams probably hasn't eaten all week simply because she has gorged herself by feasting on the easy targets the Kardashians are. And when Kardashian posted a number of nude pics recently, yet again, a hovering Williams swooped in and pounced quickly on the reality TV queen.
According to Williams, Kardashian, 37, is desperately trying to sustain her relevance in pop culture because "Kanye doesn't pay attention" to her.
During her famous "Hot Topics" segment on the Jan. 30 episode, Williams also ripped Kardashian apart for her cultural appropriation of cornrows for her racy photo shoot.
But while that seemed to be most people's problem with the pics, Williams, 52, was more bothered by Kardashian supposed cry for attention.
"Kim, it is clear Kanye has nothing for you except dribble and evil conversation. It's clear Kanye doesn't pay attention to you," Williams said, ripping Kardashian open like a shark getting ahold of a seal. "It is clear to me that you are desperately trying to stay in the spotlight. And … Kanye makes money, Kim makes more, why are you still doing this? It is not even about the mother thing, forget the mother thing, because a lot of people will say, 'Oh, she is a mother.' It is about, she does not have to do that anymore."
The TV talk show host included not only Kanye West but also Cardi B in her rant about the nearly naked photos.
"That'd be like Cardi B returning to the pole on a Saturday night or something like that. There were a lot of racy pics; We saw full boob … sure she has a really beautiful body, but so what! Between taking filtered selfies and the 25 hours it probably took to braid your hair that way …' Wendy slammed Kim.
Well, it is safe to say that she is not a fan of the "Keeping Up With the Kardashians" star's latest racy photos.