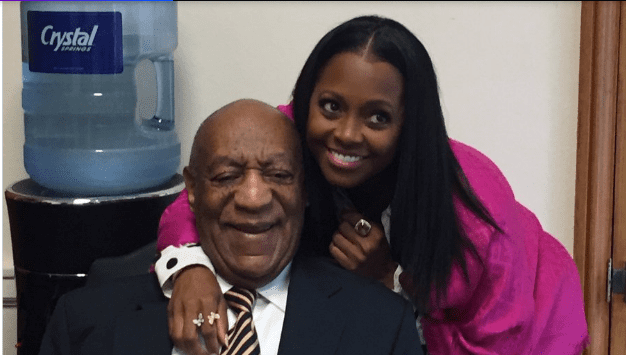 Toppled titan Bill Cosby has accumulated immense debts defending himself against a score of women he allegedly abused sexually over the course of several decades. In particular, Cosby spent millions in his defense against a woman who accused Cosby of drugging and raping her while she worked at Temple University in Philadelphia.
In order to reconcile his vast debt, Cosby is shooting a reality TV show about himself and the things he is into these days. The legendary comedian and acting pioneer was reportedly spotted by the paparazzi in Philadelphia at the Ristorante La Veranda and he was surrounded by a TV crew and staff.
One eyewitness also told RadarOnline what went down, saying that "The restaurant was closed, but some folks were hired to pretend they were customers and tell Cosby how much they love him on camera."
So much for reality, eh?
Cosby, 80, has reportedly managed to go through most of his vast $500 million fortune in the last few years. And he is not working very much due to the fact that he's been blacklisted from venues coast to coast because of his contaminated reputation and sullied brand name.
That being said, he really hopes this brand-new show will be able to get him enough money to pay down his legal bills. Plaintiff Andrea Constand, who worked with the women's basketball team at Temple, had filed a police report claiming that Cosby used a narcotic to drug her and, when she was incapacitated and unable to defend herself, sexually assault her inside his home. After twice rejecting his "embarrassing sexual advances," Vanity Fair reported, Constand nevertheless accepted his offer to go to his mansion. Cosby reportedly admitted to giving Constand and other women quaaludes before having sex with them.
As for the second trial, scheduled to being in the spring of 2018, Cosby needs to secure a revenue source, the entertainment publication stated.
"Right now, Bill has no other source of income. A documentary, perhaps for reality television, might sell, and that is what his team is trying to do," an insider disclosed.
Cosby supposedly owes a lot of money to the lawyer who recently dropped his case, Brian McMonagle. The high-priced attorney cost Cosby $1,500 per hour.