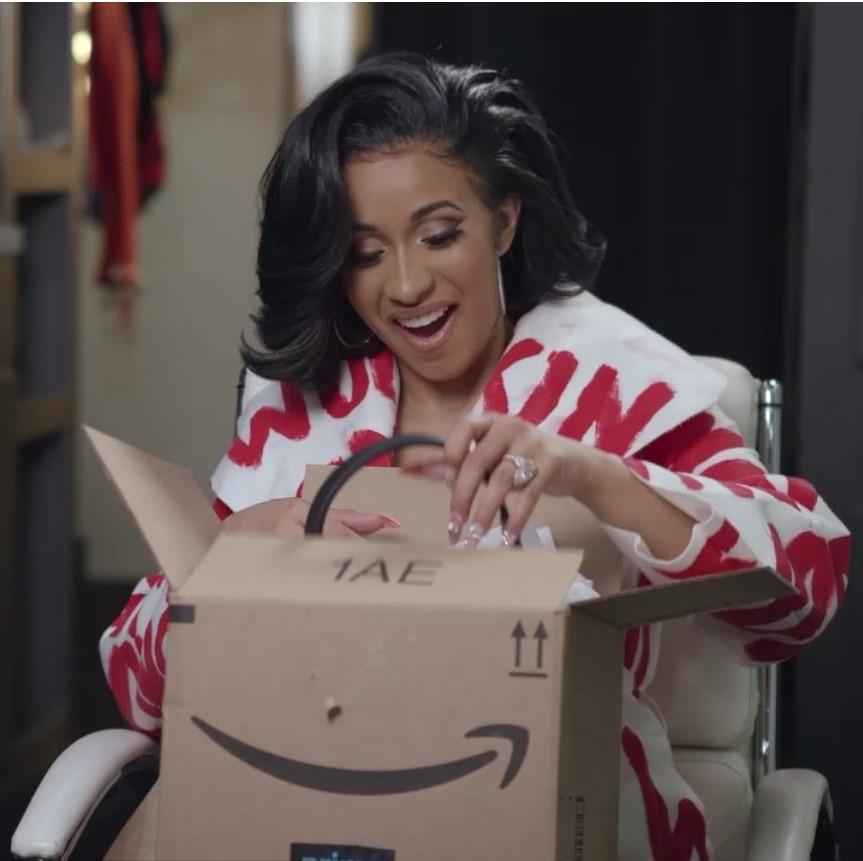 There are several important indicators to let you know irrefutably that you've made it in the music business — and Cardi B has checked off every one.
1. Hit songs? Check
2. Award nominations and wins? Check
3. Performances at major award shows? Check.
4. Invites to late-night talk shows? Check.
5. Frequently the hot topic of morning and prime-time entertainment shows? Check.
6. Haters trying to steal your shine while making diss tracks about you? Check.
Accomplishing those feats is one thing. But when you are the star of a multimillion-dollar commercial during the Super Bowl, the biggest television event in America every year for the past generation, if not longer, then you know you've really made it. This is next level stuff, we're talking here.
Cardi B is lending her voice to Alexa in a new ad set to air during halftime at Super Bowl LII, the media has learned.
The 90-second ad has Amazon's Alexa losing her voice, and Cardi B helps out, along with a few other celebrities. Gordon Ramsay adds a little anger to the mix, Rebel Wilson spews some vulgarities, and Anthony Hopkins creeps us all out with a Hannibal Lector-style Alexa voice-over, Billboard reported.
The Cardi B musical machine has not lost any steam rolling into 2018. Earlier this month, the reality star turned rapper broke another Billboard record. Last year the "Bartier Cardi" lyricist became the first female rapper to have three songs in the Top 10 in the same week. Now, Cardi B is the first female artist with five songs in the top 10 on the Hot R&B/Hip-Hop Songs chart at the same time.
The achievement even catapults her past Beyonce, who previously held the women's record with four hits on the top 10. And, as most music fans witnessed, Cardi scored a major performance at the Grammy Awards in New York City on Jan. 28.
And if the record-breaking success on the charts is not enough, word on the street says the girlfriend of Migos' Offset has signed on to her first film project.
According to reports, the "Bartier Cardi" singer will start work on her first flick in March although there are not further details about the movie or her role in it for now. Furthermore, Cardi is probably going to make big money for her big screen debut because she has reportedly declined several other movie offers.
Check out Cardi B's Super Bowl LII commercial below: