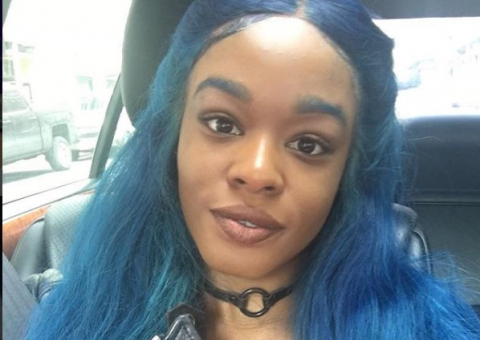 Azealia Banks is the quintessential example that being wild, "ratchet" and crazy in the public sphere can be highly profitable in the reality TV era. The woman who has made her living chewing on folk's hides, elevating her brand by starting wars-of-words with one entertainer after another instead of making melodies, has just announced she has a new $1M deal with Entertainment One.
"I'm now officially signed to E1 Entertainment!!" Banks wrote in the caption for her social media post, which includes audio of her celebrating her obvious win. "I HAVE A HOME AGAIN… I'm crying 😢. The Industry left me out on the street like a stray dog and now I have shelter again. This is really making me cry I'm so happy and grateful and thankful for all of this and I promise I'm going to make the KUNTS so proud. Thank you guys so freaking much you don't know how much this means to me @eone_music @williamrobillardcole."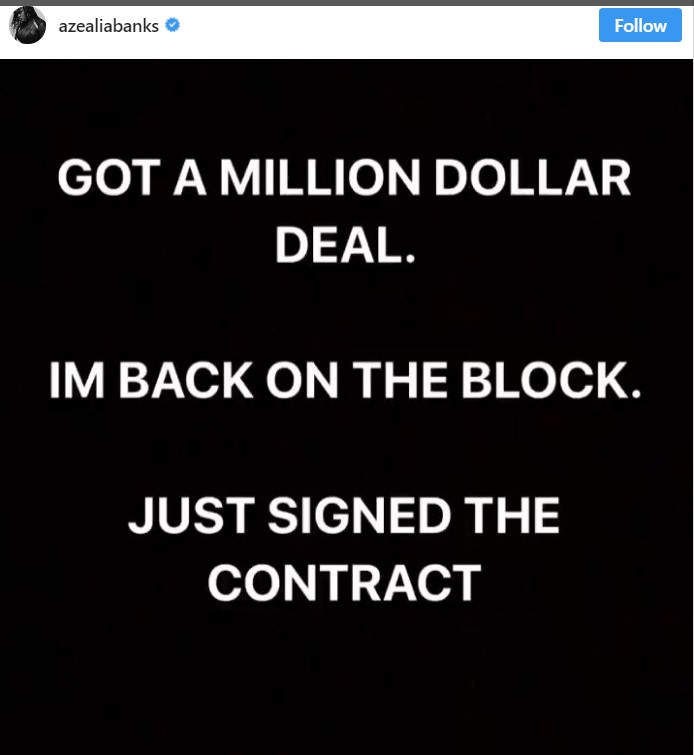 Chris Taylor, global president of music at Entertainment One, said in a statement to XXL, "We are excited to welcome Azealia to eOne, and to partner with our new superstar on this next phase of her career."
Banks thanked her fans profusely for her success, admitting she was reared in a fractured, dysfunctional home, which has informed her personality and often inflammatory public statements.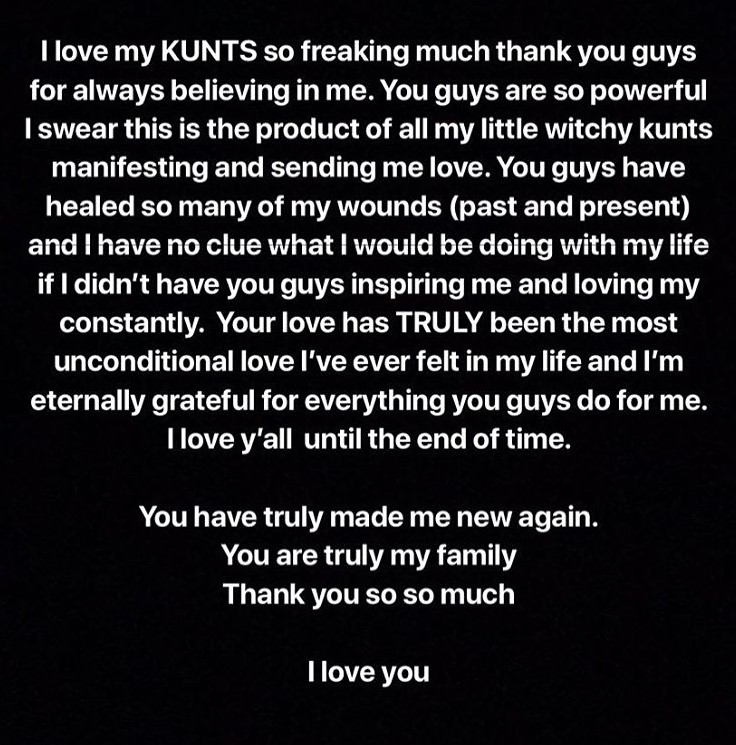 Banks also announced "Anna Wintour" as the first official single from her forthcoming project, Fantasea II: The Second Wave. In the Instagram post revealing the title of the track, she said she hoped to have Nicki Minaj, an artist with whom she'd made amends last fall, on the track.
"This song was inspired by a remix of ice princess by @juniorsanchezofficial," Banks said of the new single. "I took the glitches melody he put on it and wrote lyrics to it. I referenced a lot of Stacie Orrico for this song . I wanted to write a song that could double as a praise to God. It's a song about learning to love, learning to accept love and learning how to love yourself. ❤️ I would absolutely LOVE to have Mel B from the spice girls and Nicki Minaj on this !! KUNTS please put out more manifesting energy !! @nickiminaj @officialmelb."
On Monday, Jan. 29, Banks uploaded a snippet of a new song. It didn't have a title, but it featured an ice cold instrumental and plenty of confidence from Banks.