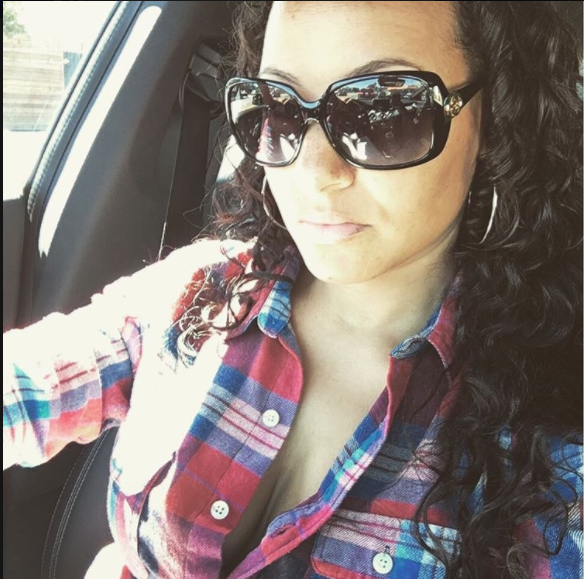 Toi-Lin Kelly, 37, is guilty of violating a court order that limits jailhouse phone communications with Marion Hugh "Suge" Knight Jr. He could only speak with his attorneys. She reportedly arranged interviews with producers of a BET documentary about Death Row Records. Kelly is accused of putting money on other inmates' books to help Knight make the calls, including a private investigator, two journalists as well as the filmmakers.
Kelly recently struck a plea deal that landed her a probation sentence following a sealed grand jury indictment in July 2017. She was arrested in September 2017 and charged with conspiring to violate a court order, obstruct justice and commit grand theft, prosecutors said. Prosecutors sought a multimillion-dollar bail because they believed she was trying to help Knight, her fiancé, beat a murder case, illegally. Bail is normally set at $45,000. Superior Court Judge Douglas Sortino ended up ordering her bail to be set at $500K because he said he "can't in good conscience justify a $2M bail."
According to court records, TMZ paid Kelly $55,000 for a video of Knight ramming his truck into two people –55-year-old Terry Carter was killed, Cle "Bone" Sloan, 52, survived — in a parking lot in 2015 following a disagreement on the set of a commercial for Straight Outta Compton. The recording cannot be shared with the media.
On Friday, Feb. 2, Kelly pleaded no contest to conspiring to violate a court order back in October and has been ordered to pay $55K in restitution, serve five years probation in addition to 100 hours of community service.
She read from a letter in court sharing details that her father died in December and she has no one to take care of her 8-year-old son while she's in jail.
Knight's trial is scheduled for April.