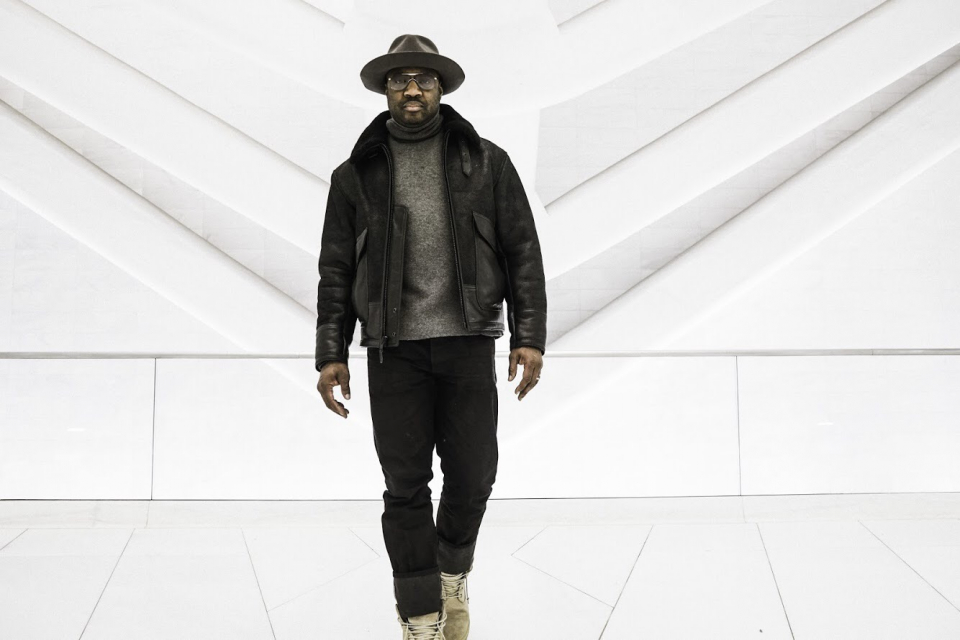 The world of fashion is fickle, but those who possess a keen understanding of style eternally have a seat at the table of haute couture. Jamaican-American stylist and designer Mike Barnett (Mike B.) represents that select few. While working in fashion wasn't his go-to career choice, fate had the last laugh.
Growing up in Greenburgh, New York, Barnett was designing garments and personal shopping for what he liked to call the neighborhood "street hustlers."
"I didn't think I would become a fashion stylist. I was always designing garments, whether it was for the hood or for the homies," he said. Little did he know his adolescent hobby would land him at the front doors of Bad Boy Entertainment owned by mogul Sean "Diddy" Combs. His advancement in the fashion industry showcases the importance of business relationships.
One of Barnett's significant connections who played a pivotal role in the introductory phase of his career was the Notorious B.I.G.'s early stylist, Groovey Lew, who is known for dressing heavy-hitters like Usher, OutKast, and members of Wu-Tang Clan.
"I started off assisting my big brother Lew. He moved on to bigger and better things, which put me in a position to being Puff's personal stylist," he recalled.
Diddy later made Barnett co-creative director of Sean John and the in-house stylist for the boutique of Bad Boy Entertainment.
Barnett began living out his dream during hip-hop's golden era. The period was not only a renaissance for '90's hip-hop music but also the birth of iconic streetwear styles the culture is seeing a resurgence of today.
"I have a deep appreciation for the era that I came up in. The street hustlers were my superheroes. I loved watching them coordinate their outfits to the interior of their car or the way they matched their shoe game with their garments," he said.
Barnett knew he had something special and was ready to build a name for himself but the journey ahead wasn't smooth sailing.
"I began styling the second generation of Bad Boy with Shyne, Carl Thomas, and Black Rob. It got hard because people felt like I was only capable of styling Puff, not realizing he has so many characteristics to him," Barnett revealed.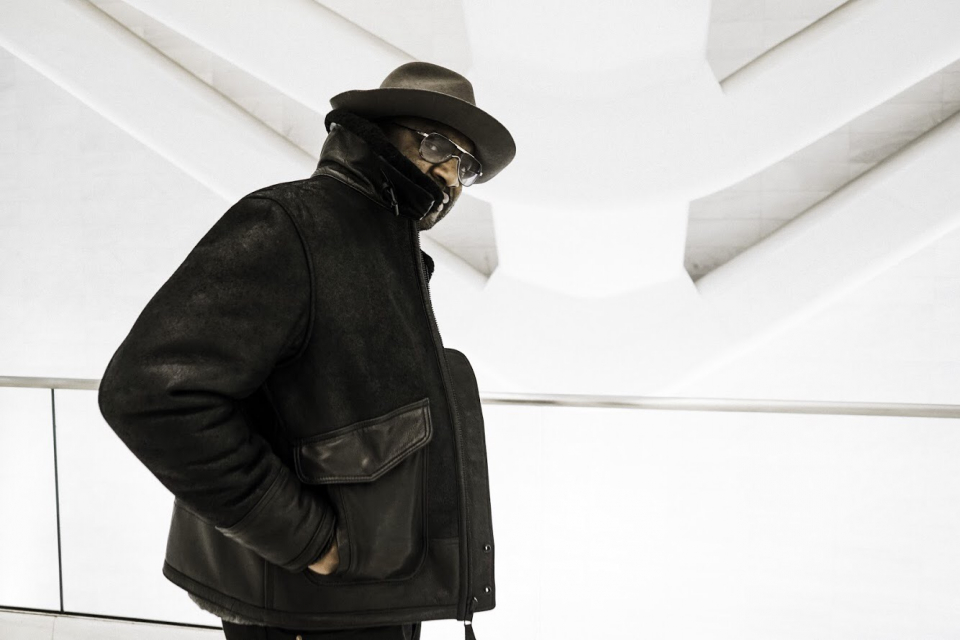 Despite criticism, he continued to bogart his way through the industry's narrow gates, proving himself to be what Ralph Lauren called the "prince of fashion." The veteran designer gave Barnett the name at a book signing.
"I felt like I had been knighted. For that to come from a guy that I really idolize in fashion was huge. There hasn't been any other brand that has been able to capture every aspect of life," he added.
The fashion-forward New Yorker's lack of financial stability kicked his hope of attending college to the curb. While living in London, Barnett soon discovered the most enriching education he received was gaining hands-on experience at retail giants Selfridges and Ralph Lauren.
"I used that as school in itself to where I felt like I was taking different classes when working in different departments," he explained.
"The next thing you know, I was teaching 'Swagnometry' classes to some of the management and sales team at this Ralph Lauren location in London." he added. He later served as the first in-house stylist for the brand and orchestrated a grand opening launch for one of the brand's department stores.
The masses now recognized Barnett's personal brand, and, of course, adding Chris Brown, Ludacris, Nas, Migos, Mike Epps, Alicia Keys, Swizz Beats and Steve Stoute to his list of high-profile celebrity clientele was the right amount of momentum he needed before announcing his next move. After embarking on countless trips to mega tailors, 5001 Flavors, and Torae Designs to create customs pieces for his superstar muses, Barnett discovered an accessories drought, which gave him the idea to design a gender neutral line entitled Bogard by Mike B. to accent the designers' garments.
"I wanted to go in the direction of unisex because I knew that's where fashion was going anyway. I wanted to create something that was strong enough for a man but sexy enough for a young lady; that's why I chose to go with leather," said Barnett.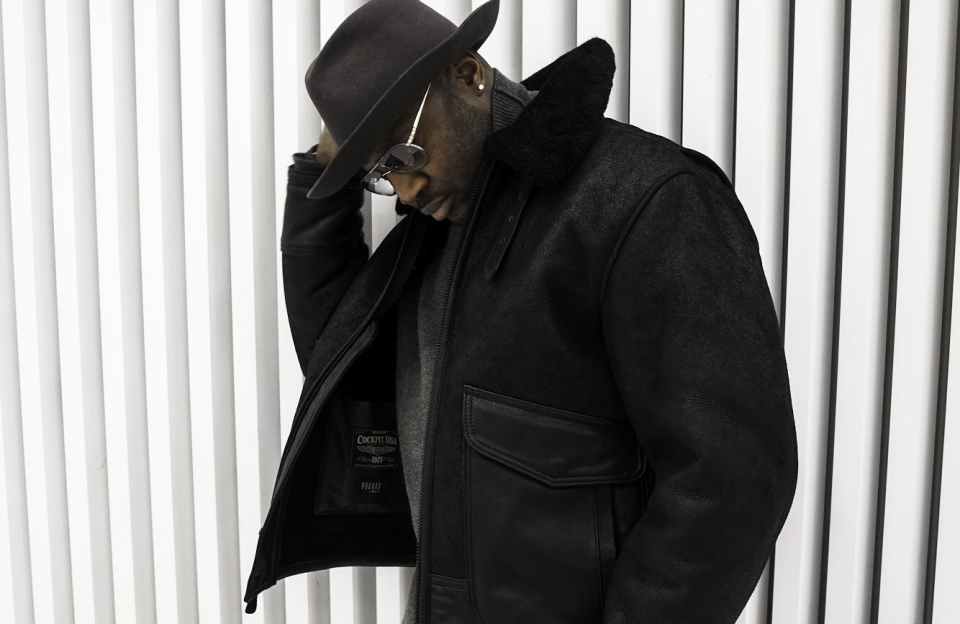 Barnett's cutting-edge collection aligns with the current fashion moment our society is inhabiting, which he believes is individuality of style.
"Trends come and go, but style is forever," he said. "A superhero of mine growing up was Dapper Dan. Everything he made was a one-of-one. The individuality of style is very important. Not everything is for everybody and not everything is for every place."
Dapper Dan's designs unapologetically told the narrative of Black culture, which is commonly misunderstood by White America, especially in fashion. Although the industry has diversified since Barnett's humble beginnings, so have the controversies surrounding mainstream fashion companies jacking urban designs leading them to capitalize and make millions off of a culture they have no regard for.
"Black people rather support major brands that don't care about them and that's sad to me. We need to come together more and recognize our contribution to society," said Barnett. "Once you believe in what you have and you love what you're doing, eventually that in itself will become your commerce and the fun of your creativity, but community support is key."