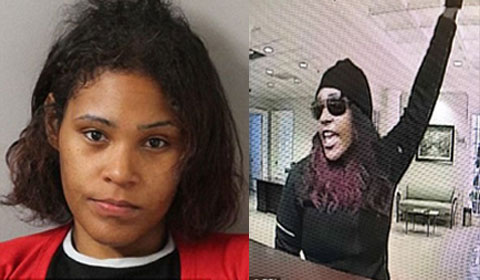 An Atlanta self-styled, social justice bank robber nicknamed the "Freedom Fighter Bandit" has finally been caught after a string of nine robberies. On Monday, the FBI announced the arrest of Nilsa Marie Urena, 25, after she robbed a credit union in Nashville, Tennessee.
Urena was nicknamed the Freedom Fighter Bandit because at each of her robberies she would tell the tellers it was for the "movement" or for the "struggle in the streets" as she took the cash.
According to the FBI, Urena is believed to have robbed the following banks:
BB&T Bank, 4464 Atlanta Highway, Loganville, Georgia, on January 19, 2018
First National Bank, 1501 West McIntosh Road, Griffin, Georgia, on December 13, 2017
First Citizens Bank, 36 GA-72, Comer, Georgia, on December 4, 2017
Bank of the Ozarks, 9001 Hospital Drive, Douglasville, Georgia, on November 3, 2017
Georgia's Own Credit Union, 2437 Loganville Highway, Grayson, Georgia, on November 3, 2017
Citizen Trust Bank, 2727 Panola Road, Lithonia, Georgia, on November 1, 2017
Associated Credit Union, 5032 Old Grant Road, Ellenwood, Georgia, on October 30, 2017
She may have attempted to rob:
Wells Fargo Bank, 6063 Memorial Drive, Stone Mountain, Georgia, on October 30, 2017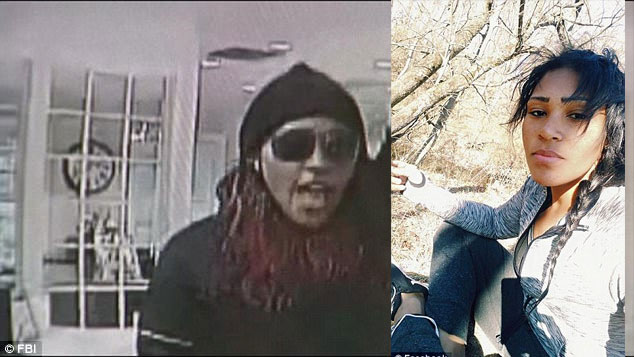 Two teenagers were also arrested earlier by police in connection with at least one of the robberies. According to the Atlanta Journal-Constitution, one of the teens claimed he was scared and forced into committing the crime. In November, that teen was arrested at school with a weapon and money from a robbery on his person.
At each heist, Urena would claim that she had a bomb and it was going to go off at any moment, according to law enforcement officials. At no time did Urena ever present a weapon during the robberies.