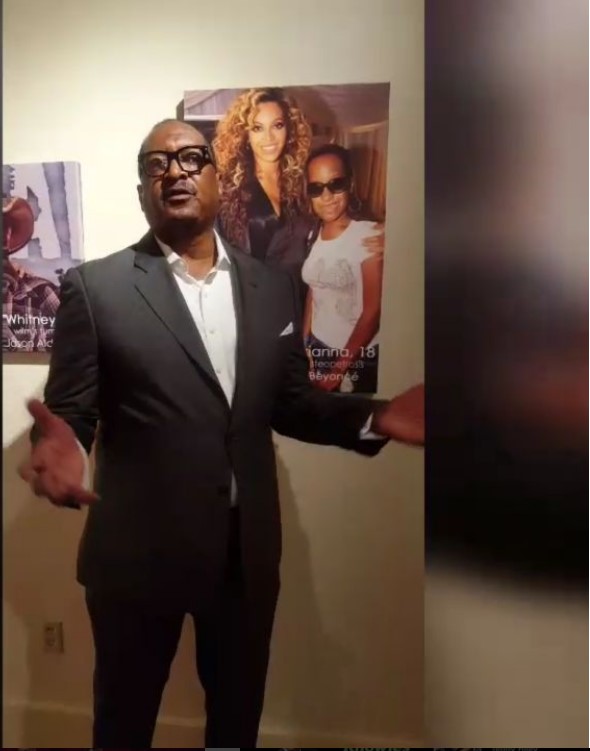 Mathew Knowles may have awakened the "Beyhive" when he proffered his personal belief that his daughter Beyoncé would most likely be less famous had she been born with darker skin than she has.
The Knowles patriarch and former manager of Destiny's Child was discussing a variety of topics associated with the music business and race with Ebony magazine. He told the historic publication that pigmentation plays an important role in how a female artist is treated by the industry and fans.
"When it comes to Black females, who are the people who get their music played on pop radio? Mariah Carey, Rihanna, the female rapper Nicki Minaj, my kids (Beyoncé and Solange)," he said.
Knowles is currently promoting his book, Racism From The Eyes Of A Child. He boldly admitted he believed his ex-wife, Tina Knowles, was White when he first approached her. He also said that, in the early 1970s, his class was given a brown-paper-bag test that, if they failed, would disqualify them from getting into Fisk University.
His statement about Beyoncé is probably not going to go over well with fans and pundits alike, especially when you think of the Anita Bakers, Mary J. Bliges, Lil Kims, Lauryn Hills, Patti LaBelles, Amara La Negras (of "Love and Hip Hop: Miami" fame), Tracy Chapmans and other brown-skinned female artists who have experienced transcendent fame the past couple of decades.
What do you think about what Knowles had to say on the subject?