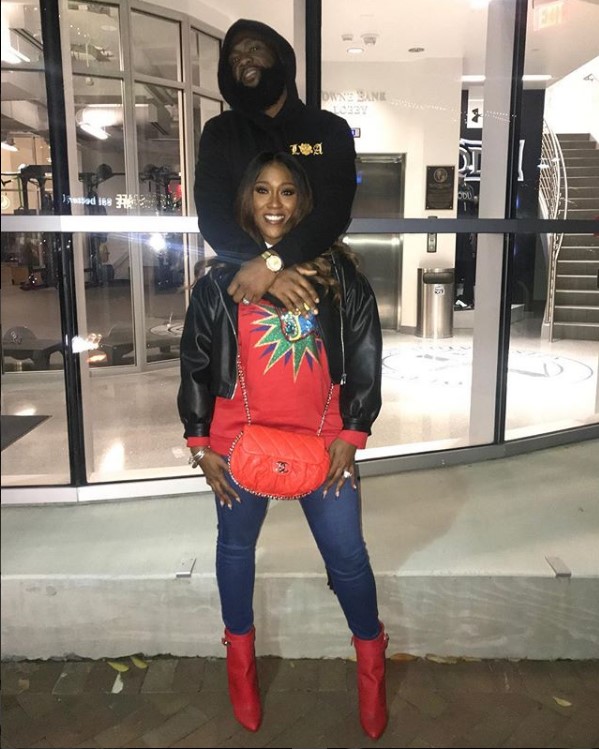 In a bit of news that surprised many people inside and outside the industry, Coko Clemons of SWV fame announced that she and her husband Mike are going to get a divorce after 15 years of marriage.
The news was shared by the "I'm So Into You" singer on her personal blog, Hotcoko.com, in a post titled "After the Love Is Gone."
"We always thought we'd be together forever! Through the good, the bad, the ugly, the ups and the downs…we'd still be married," she wrote. "But, things don't always work out the way we plan or hope.
"After 15 years of marriage, my husband and I have decided to call it quits. Our fairytale has come to an end," she said. "I'll definitely miss him! But life goes on and I have to make the best of it."
Coko added that these were not two people who are clawing at each other's jugular veins. They are simply a couple who's love died a slow and irreversible death.
"I wish him all the best in his future. I pray that he will lack nothing!" she said. "For the sake of our son we will do our best to co-parent. We're not enemies, we're just two people that fell out of love."
Coko, 47, said she is already back in the mix and looking forward to finding that next love or life partner.
"Life after divorce kind of scares me, but I have to be strong for myself and my son," she added. "God got me and I'm surrounded by a great group of family and friends that hold me down. My Village!! I am blessed and highly favored!!❤READY FOR MY NEXT!!!👑💖"
After undergoing a period of introspection, Coko admits that there are aspects of her personality that may need continuing adjustments in order to be ready for that next special person.
"My mom was very independent, so it was hard for me to learn how to be submissive to my husband," she said. "What I mean by submissive is simply supporting him in whatever he needs and allowing him to be a man. Too often as independent women we don't do that, and I don't even think it's intentional. I think we are just so used to doing things on our own that we overlook our men. So I've grown a lot and learned to work together with my husband and allow him to support and help me with things that I might need. Now I don't cook, but my husband is a great cook, so I do everything but that (laughs)."