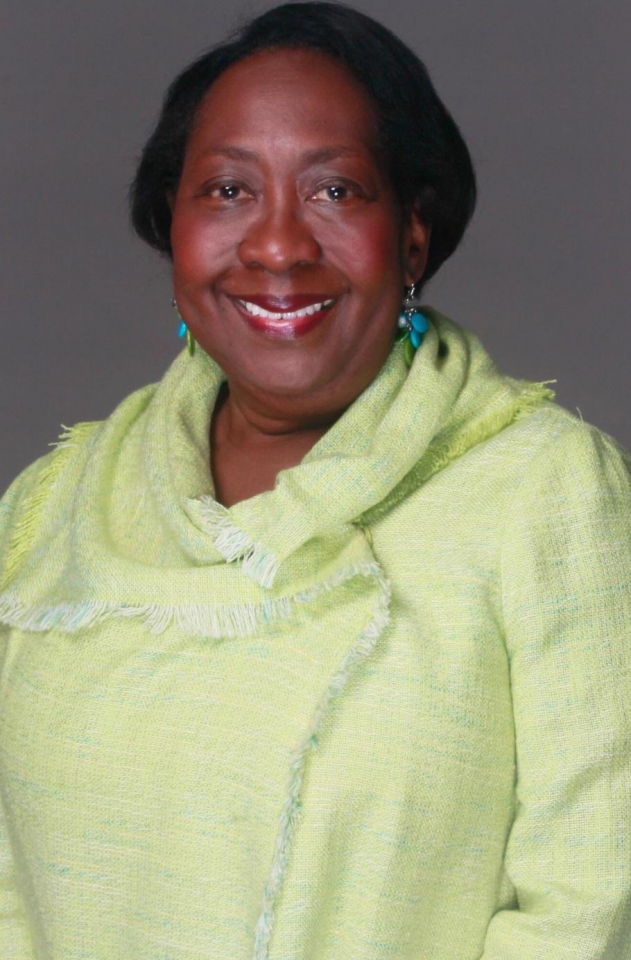 Dr. Hedy Lemar Walls is chief social responsibility officer of the Greater Twin Cities YMCA. Wall says her "focus is to increase the YMCA's visibility as a socially responsible organization and to position the organization as a collective impact leader in our community." Furthermore, she works relentlessly so that those who are marginalized and underprivileged can thrive.
"Our mission calls for us to respond to social injustice and inequalities, and our strategic plan calls for us to create cross-cultural conversations and build cultural competence within our staff. As we continue to promote equity and inclusion, it is important that our community engages with us," she says. As a result, two initiatives were developed; The Mission Impact Council and the development of an Equity Leader Certification. The goal of both initiatives is working together for positive social change. 
Her work is providing multiple safe haven YMCA locations that will promote diversity and inclusion to the people of Minneapolis.
As chief social responsibility officer for the YMCA, please describe your role.
As the chief social responsibility officer for the YMCA of the Greater Twin Cities, I provide strategic leadership for our association on matters of social responsibility, volunteerism, diversity and inclusion initiatives, reinforcing our mission-driven work and implementing strategic objectives. My main focus is to increase the YMCA's visibility as a socially responsible organization and to position the organization as a collective impact leader in our community.
Social responsibility work requires many hats, which really fits how I am oriented. My role involves working in the organization and in the community as a bridge-builder, change agent, convener, partner and adviser. Whether we are identifying needs and gaps to creating productive partnerships for action, the Y's Social Responsibility Team is dedicated to engaging all types of people in all sectors — including youth, families, staff, nonprofit and business leaders — in various initiatives, particularly those that are focused on increasing equity and economic opportunity. For example, we are engaging diverse communities and convening key stakeholders and leaders in the Twin Cities to identify innovative community-based solutions that address persistent gaps caused by racial, economic and health disparities. This is the kind of work that I am excited to lead, and it capitalizes on my strengths.
Describe your leadership style.
I have a transformative leadership style that allows others to be their authentic self, sharing leadership opportunities while recognizing other's strengths and ensuring that they are provided opportunities to increase their skills and abilities.
When it comes to diversity, inclusion, and volunteerism what is your vision for the YMCA?
My vision for the YMCA is to be a convener and leader in equity, diversity and inclusion work in the Twin Cities, nationally and internationally. That means that we must live out our core values by demonstrating what it means to increase equity and opportunities "for all." We will always be in the forefront in advocating for social justice. We want people who are looking for employment or volunteer opportunities will see the YMCA as their number one organization of choice. And it means that we have to be known for "walking our talk." That requires us to maintain a diverse workforce and ensure that our staff, members, and volunteers are culturally competent and engaged with diverse communities.
How important is diversity as it relates to the YMCA?
The board of directors paved the way for the YMCA to be a leader in equity, diversity, and inclusion through their strategic goal setting objectives, which included increasing equity and access. The YMCA established several years ago a Diversity, Inclusion, and Global Committee that is made up of both staff and volunteers. The committee provides leadership and resources directly related to diversity, inclusion and global initiatives and relationships. The work of the committee is primarily focused on three core areas; increasing the number of global leaders within the organization, increasing global partnerships and resources to support those relationships, and addressing the needs and gaps of the urban and underserved communities.
Two initiatives were established out of the work. One was the Mission Impact Council, a group of key stakeholders comprised of diverse organizations and community members working together for positive social change. The purpose of the Council is to develop innovative and community-based solutions that change life opportunities for urban and underserved youth in the Twin Cities. The shared agenda of the Council is to increase opportunities and equity for 12- to 24-year-olds that result in socially responsible, culturally competent youth leaders and employees who will create a greater Twin Cities.
The second initiative was the development of an equity leader certification, a professional development initiative for increasing self-awareness and intercultural competencies that will result in a positive work culture that is welcoming and respectful.
What is your commitment to the community?
My commitment to the community is to deliver on our vision to serve relentlessly with our community until all can thrive in each stage of life, particularly those that are most marginalized and underserved.
The new Douglas Dayton YMCA at Gaviidae downtown went through a dramatic renovation project. How will the new facility impact the community?
The Douglas Dayton YMCA at Gaviidae is a state-of-the-art health and wellness facility that is accessible to all of our community members. A special feature of this facility is the new George Wellbeing Center that will focus on integrative health and well-being.
In addition to a state-of-the-art training facility, the Equity Innovation Center was added.
Tell us about the center.
The Equity Innovation Center is a 4,000 square foot facility that will offer a continuum of learning and community engagement experiences for all types of organizations to address equity, diversity, inclusion and global realities.
We intend for it to be a welcoming gathering place for individuals and groups from all sectors coming together to develop a common understanding of the challenges that impact their organization and our community and design innovative solutions. Organizations can convene in a safe space that enhances their ability to engage in meaningful discussion and dialogue that will provoke them to think differently about their systems, policies, and approaches for change. A key component of the Equity Innovation Center is an interactive simulator space that is being built by the Science Museum of Minnesota. Designed with the YMCA mission in mind, the Equity Innovation Center will serve as a gathering place for community-building. We are currently collaborating with the Minneapolis Downtown Council – Downtown Improvement District to host and facilitate within the Equity Innovation Center the "inclusive downtown think tank initiative," which will be a yearlong series of guided conversations and hands-on experiences to imagine, define and create an inclusive Downtown.
What are the five top benefits of the Equity Innovation Center
The five top benefits of the Equity Innovation Center are:
The Equity Innovation Center provides a space to build transformational leaders and engage diverse stakeholders from all sectors.
Organizations can participate in social responsibility seminars or go through leadership training, then put their knowledge into practice in the simulation room.
Community groups and organizations can enhance their current approaches to equity, diversity, and inclusion by going through a facilitated process that includes the simulation room.
The Center is a space that can be used for developing new innovative products and services.
The Center is a convening space for communities and organizations to come together through a facilitated process to discuss real-life challenges and develop innovative solutions.
Why it is important for the community to engage or get involved with their local YMCA?
Collectively, we cannot only create opportunities for change, but we can develop creative and innovative actions and initiatives and provide programs and resources that are both responsive and relevant to community needs.
What are the top three benefits to be a member of the YMCA?
The top three benefits to be a member of the YMCA are:
To develop well-being
To increase health and wellness
Engage in volunteer opportunities that are meaningful
When you hear the words "spirit, mind and body," what comes to mind? 
The YMCA's mission is "to put Christian principles into practice through programs that build healthy spirit, mind and body for all." In that Christian principles are caring and inclusive, we respect various expressions of religion. We serve people from all faith traditions and perspectives. We also create a welcoming environment that is inclusive and caring. In working to advance the mission, we focus on nurturing the potential of every child and teen, improving the nation's health and well-being and providing opportunities to give back and support neighbors. The Y enables youth, adults, families and communities to be healthy, confident, connected and secure. The Y has the long-standing relationships and physical presence needed not just to promise, but also to deliver, lasting personal and social change.