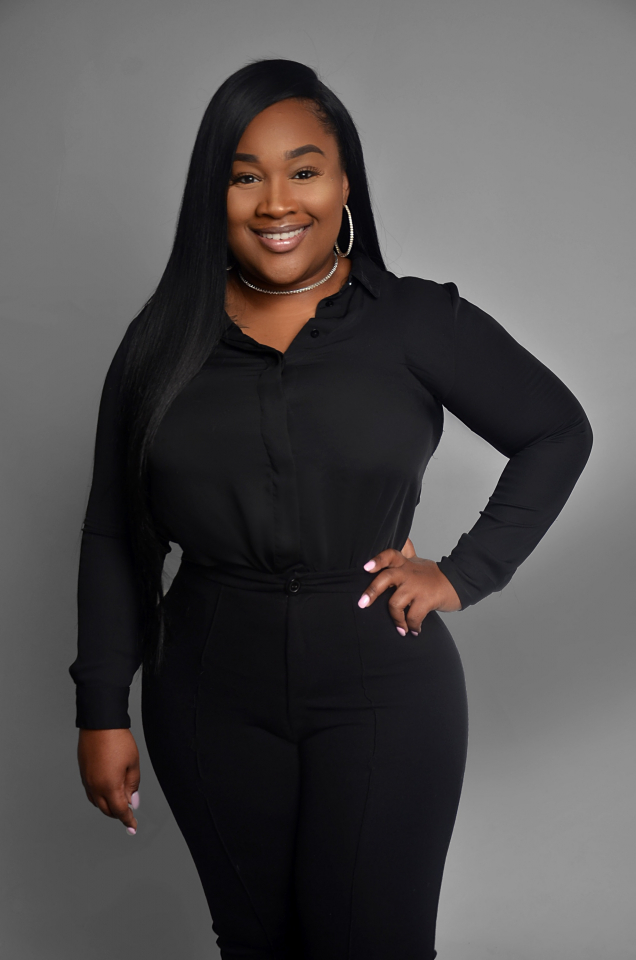 Meet Jazzmin "Billions" Wimberly, a successful celebrity hairstylist, master educator, and all-around beauty entrepreneur. Wimberly has a passion for educating and empowering female beauty entrepreneurs. Billions' mantra is "I'll take billions, billions, billions and nothing less!" Wimberly is preparing for her 360 Stylist Makes Billions Mansion Retreat, a three-night, a two-day retreat that caters to educating stylists on becoming the best all-around hair stylist they can be.
What is a 360 stylist?
A 360 stylist is a beauty entrepreneur or cosmetologist [who] has tapped into each trained or God-given talent that is surrounding the beauty industry [and is]Performing at his or her highest potential. They continue to use the knowledge obtained through education along with their skills to become the absolute best stylist that they can become, which will eventually transform them into a 360 Beauty Mogul.
What do you expect your attendees to take away from the mansion retreat?
Each attendee is expected to understand the importance of continued learning. As the years have gone by myself and other successful entrepreneurs have been able to continue to grow because we understand that education is the foundation for staying ahead and on top of trends in this industry. Most beauty entrepreneurs do not understand how important education is because it is not something that we focus on.
Each attendee will learn that investing in your education keeps you 10 steps ahead instead of 20 steps behind. Remembering that "It's the things that we think we know that keeps us from learning," I hope that attendees understand the importance of education as a cosmetologist because it's the start and finish of everything.   
As it is important to align your brand with like-minded individuals, what stood out in the panelists that made you choose them for your retreat?
Coming from what most would call the bottom, I continue to build my brand no matter what trials and tribulations have been thrown my way. Each panelist has also gone through their own individual ups and downs in this industry. Each panelist has been and continues to be great examples of living out their dreams in the beauty industry and not allowing a few trials to hold them back from continuing to chase greatness. Even though each panelist has chosen to master completely different paths in this industry, this will show each attendee that no matter which route they choose to master success is all within you continue to keep going and chasing your impossible.
For example, Sierra, (@sierra_glamshop_), is the CEO of a thriving beauty salon, star of "Love & Hip Hop," micro-blading educator, and guru who mastered making six-figures without a GED. Now that's a story! Those are just a few things attendees will be able to witness from Sierra's growth into a successful beauty mogul. Despite her being kicked out at the age of 15 with a baby, she continued to push herself, be persistent, and never gave up at chasing her dreams and goals. Each panelist will share their under-success stories that helped them get to where they are today in hopes of encouraging and inspiring attendees to understand that no matter — impossible is possible.
Do you plan to expand your retreat to virtual opportunities for people who are not located in Atlanta?
Of course! The goal is to extend the opportunity to stylists worldwide through virtual education. Understanding that there are billions of other beauty entrepreneurs all around the world, we hope to provide a platform where current and aspiring beauty entrepreneurs can witness such resources and be educated with information to not only perfect their skills but also take their career to the next level.
What does success mean to you?
Success to me means survival. Most people are OK with settling for knowing just enough or not wanting to perform at their highest potential. That is not success! Having that type of mindset does not allow you to survive any trials and tribulations on your journey to success. When people hear billions, I don't want them to be misled into thinking of money but rather understand why settle for less when you're capable of having more. One of my life mantras is "Why have millions when you can have billions?"
To learn more information about Billions' 360 Stylist Mansion Retreat, connect with her on Instagram, @billions_pink.