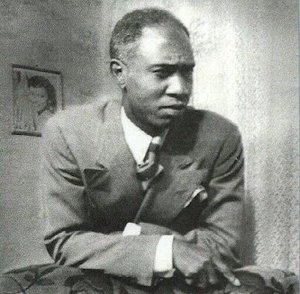 Melvin B. Tolson was an educator at Wiley College in 1935 where he started a Negro debate team. Not only was an all-Negro debate team unheard of during the age of segregation, but a team of this kind that challenged and beat the debate teams of white institutions.
Denzel Washington was recently honored at Wiley College in Marshall, Texas for his work in promoting the importance of debate education at HBCUs. The two-time Academy Award winner donated $1M back in 2007 to re-establish the debate program that had been inactive since 1900's. This program is dear to Washington, who directed and delivered a breathtaking performance in the film The Great Debaters that portrayed life of the poetic prophet Tolson.
Tolson had an emphatic way of speaking and socratic method of teaching that encouraged his students to use their minds to break down racial barriers.
With the rebirth of the debate team, they're officially known as the Melvin B. Tolson/Denzel Washington Forensics Society. During his recognition, Washington pledged to renew a $1M gift to the Wiley College in order to continue his support of the debate program.
Join us in celebrating the legacy and birthday of Melvin B. Tolson (February 6, 1898).