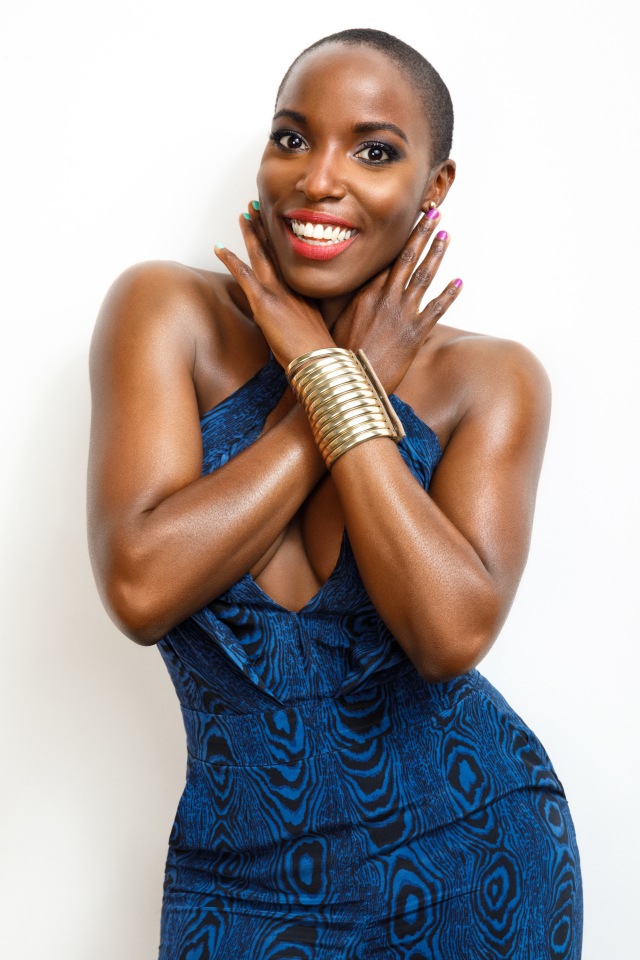 Black, brawn, beautiful and badass are the best adjectives to sum up the Dora Milaje team of Wakandan, an all-Black female special forces team. You will have a chance to witness the prowess of this elite eight-member #girlgang on Friday, February 16 with the release of Black Panther. 
Meet stunt actress Janeshia Adams-Ginyard, who serves double duty in the highly anticipated Marvel film Black Panther as one of the eight bodyguards. Her  professional stunt skills can be seen on television in FOX's new series "911" as the stunt double for actress, Aisha Hinds. Also, she doubled for Danai Gurira on Avengers: Infinity War.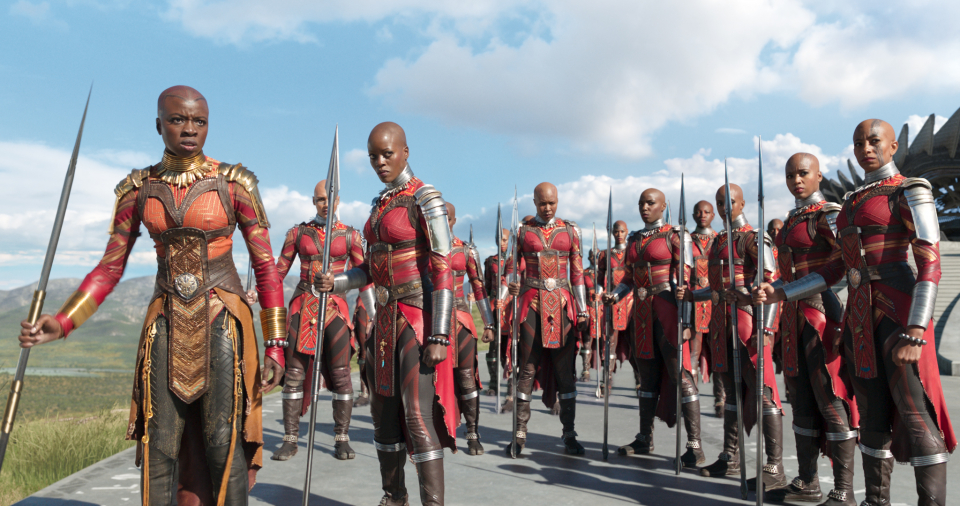 In the Marvel Universe, there is a hidden fictional city in Africa known as Wakanda, a highly advanced society and it's spiritual leader is known as Black Panther. Dora Milaje is translated to "Adored Ones" who covet the Black Panther, a true definition of Black excellence and female empowerment.
In her professional stuntwoman career, Adams-Ginyard is making history not only in the Marvel Universe but also in real-life as a member of the first all-Black female United States bobsled duo with her driver, Jamia Jackson from the 2006-2007 season.
How did you get into the entertainment industry?
I've been in the entertainment industry since 2010. I attended college at UC Berkeley. After college, I worked at a radio station as an on-air personality. I decided to move back to South Cal because I wanted to do some more athletics and print modeling. I did several Nike campaigns and a Dick's Sporting Goods commercial. One day, I was like, "I'm going to be a stunt person." I started out with no help, but my determination and athletic background help me to continue to pursue it.
What are films that you have stunt-doubled in?
My work includes working on "True Blood," which is my first big TV series type of work because I got to work on multiple episodes. I've worked on "K.C. Undercover" because I got to show off my tumbling. Currently, FOX's "9-1-1" and I've also worked on "NCIS." I did a lot of stunts in different commercials. I did a Toyota commercial where I had to do some mountain climbing. I get called for a lot of ground and pound and hard hits. I did a stunt on "Secrets and Lies" where I had to do a stair fall.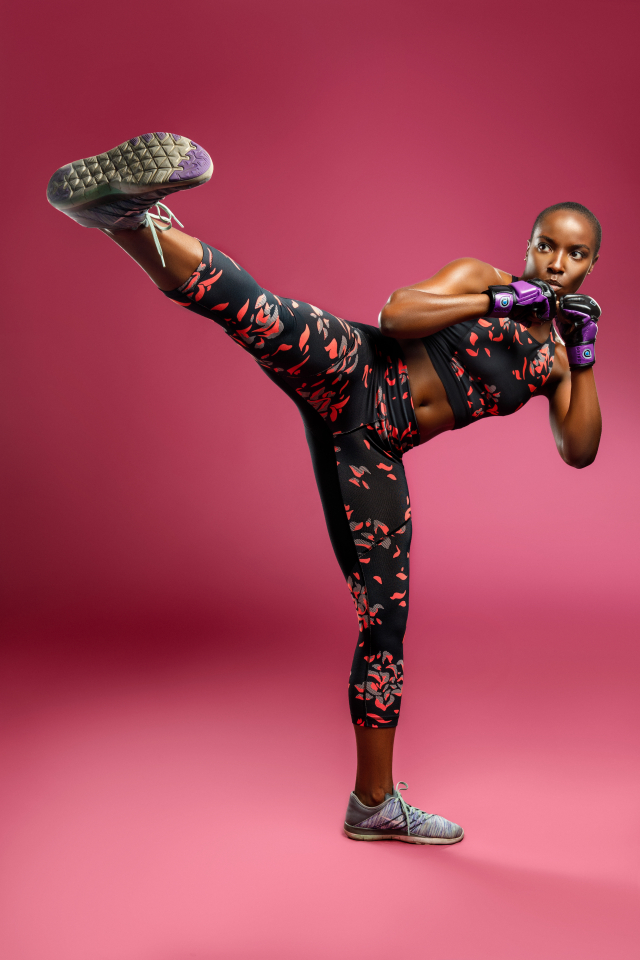 How did you land a role on Black Panther?
I was not even aware that Black Panther was about to be filmed. But, in 2016, my stunt mentor D told me that they're going to be doing the Black Panther movie. Within two weeks, I picked back up the Taekwondo and started praying every day. I was even asking people at my church to pray for me and every day. I said, "Thank you Lord in advance for Black Panther." In September, I got a casting number from the casting director and I had to work on a Nigerian accent.
I went into the audition and had to demonstrate some kicks. From there, I was contacted by the stunt department side. I ended up auditioning twice. I'm very blessed that I was cast as one of the Dora Milaje's and that is the all-female Black Panther fight team, which is super badass.
Why is the film Black Panther important to you?
I believe that Black Panther is a huge defining moment for Black culture. The film gives people this fantasy of Africa. It's a fantasy of Africa where people aren't colonized, they're free and independent, and technologically advanced. It takes us to a Motherland of our history, our ancestors, and puts them in a world with no rift or tension.
Another reason I think it is important because young women can see these women who are Black, beautiful, strong and bald. As a culture, we are so connected to our hair. I was shocked that I had to shave my hair. I called my pastor, and he said, "Your sacrifice will never be more than your reward."
This movie is going to be very instrumental for a lot of our young African American girls because you are not your hair. So for young girls to see dark skinned women like me embracing their baldness, being strong, and having curves, it's going to be awesome.
What's next for you after Black Panther?
I've already completed some projects because Jesus is the homie. I've done two commercials already. One is going to air in February and the other is going to air in March. I just completed a project that will air in 2019. Currently, I've been working some stunts on "9-1-1" which is awesome.  Angela Bassett was awesome to work with. I've worked with her on "American Horror Story." I'm living in my overflow. Blessings are overflowing. I've paid my dues and never expected anything to be handed to me. I'm always hustling, always training, and never thinking that I'm perfect. I'm extremely humbled by this experience.
Who on set of Black Panther had the biggest impact on you?
Director and filmmaker Ryan Coogler is amazing. I could see him thinking on set. The dude is a great director. He's hands down – top notch. I was very fortunate to spend that much time with him on set seeing him give the direction watching his brain work. I could see him put the vision together. By seeing all these trailers, you can see it come to life.