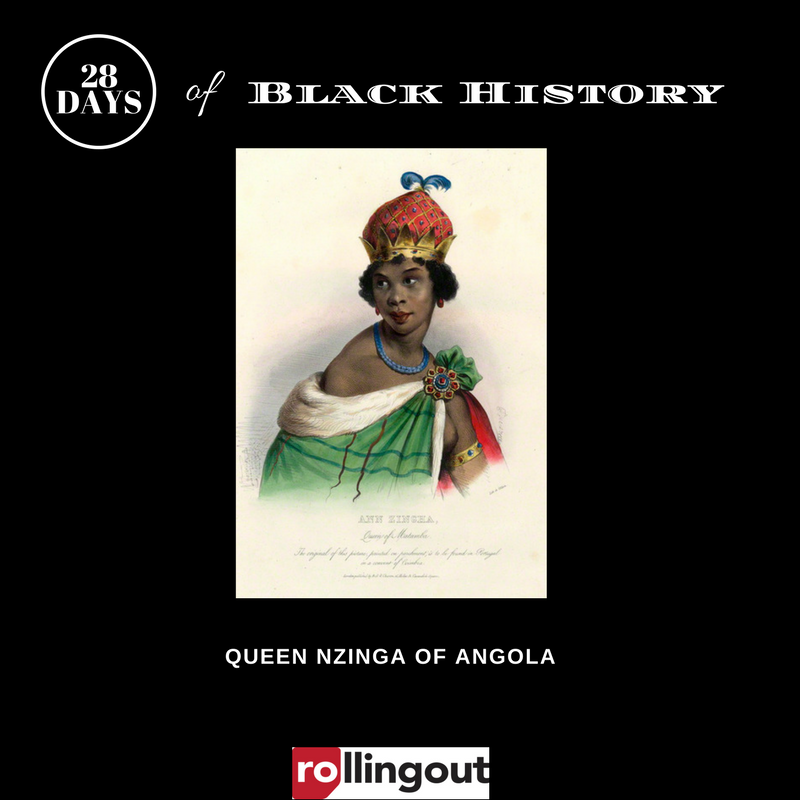 (Photo credit: Ann Zingha by Achille DevÈria, printed by FranÁois Le Villain)
In celebration of Black History Month, rolling out is highlighting important figures in Black culture. Today, we examine the accomplishments of Queen Nzinga.
– Queen Nzinga Mbande of Angola was a resilient leader of the Mbundu people. She used her charm and tactics of compromise to fight the Portuguese and their expanding slave trade in Central Africa.
– She was a more fit leader than her brother, but women were forbidden from ruling among the Mbundu people. In 1626, Nzinga took over as Queen after her brother, King Ngola Mbandi, died.
– Nzinga proved herself a great diplomat once given a position of power. She negotiated with the Portuguese to gain their trust and respect as a leader. She converted to Christianity and adopted the name Dona Anna de Souza, after the Portuguese governor.
– She forged an alliance with the Dutch, in order to fight off Portuguese colonization. She led her troops in a 30-year war of resistance.
– Queen Nzinga ruled firmly, continuing to lead her troops through her 60s and died peacefully in her 80s. Her legacy continued after her death, leading to the independence of Angola. Her tactics, wit and leadership made her a defining woman of her time and one that all women in leadership positions should revere.