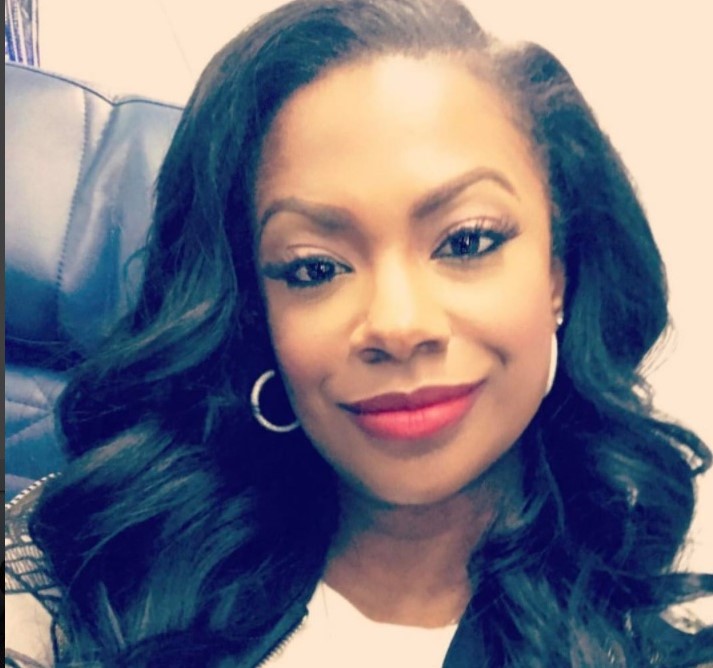 All throughout Xscape's celebrated and much-anticipated reunion tour, Kandi Burruss made it unequivocally clear that she wants nothing to do with future Xscape projects
So it looks like the remaining three, including close friend Tiny Harris, said "deuces!" and bunkered themselves within their musical fort to crank out a new album.
Moreover, the group altered their name from Xscape to Xscap3, according to MadamNoire.com. Pop culture observers hail this as a savvy move that enables the trio to differentiate themselves from their original incarnation while maintaining virtually the same recognizable brand.
To boot, the trio of Harris, La Tocha Scott and Tamika Scott have signed a deal with Creative Artists Agency. This deal does not include the "The Real Housewives of Atlanta" star and Broadway performer.
Initially, Burruss refused to participate in the reunion concert with her Xscape comrades during So So Def's 20th anniversary gala in Atlanta a few years back. But then she was persuaded to join the crew on The Great Xscape tour, which was a sellout from coast to coast. Along the way, Burruss reiterated her sentiments that she didn't want to hurt Xscape's legacy by putting out mediocre music. She kept raising the fact that all of their albums in the 1990s went platinum, a rarity in urban music.
Besides, Burruss is an entreprenuer and philanthropist and involved in multiple projects — most prominently the play Chicago on Broadway in Manhattan. Therefore, Burruss was too busy anyhow to record new music with the other three. Besides, there had been no true reconciliation, at least one that satisfied Burruss. Even though Scott had apologized on radio and TV for falsely accusing Burruss of sleeping with Jermaine Dupri's father, former Xscape manager Michael Mauldin, there is the widespread feeling that the apology was not genuine.
Despite the fact that not all is well with the quartet, they will nevertheless satiate their fans' thirst to see them together by performing at the Essence Music Festival in New Orleans in July.
In the meantime, the three remaining members churned out material for the album Here For It, which is set for a March 3 release date, and it will be released through XSCAP3 Entertainment, which proves the women's business prowess. They talked about on VH1 how they believed they did not get a good record deal when they first started out in the '90s.
You can check out the women's performance at the Trumpet Awards below:
Source: YouTube/Trumpet Awards