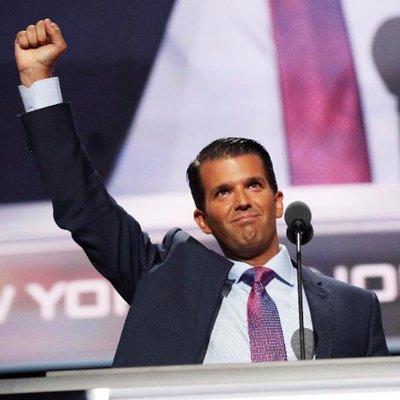 A jolt of fear tore through the Donald Trump family and White House when it was learned that the president's daughter-in-law was hospitalized after being exposed to a white substance from an envelope.
Donald Trump Jr.'s wife, Vanessa Trump, was rushed to the local hospital in New York Monday after receiving a letter containing an unknown powdery material inside that was later deemed to be non-hazardous, New York City police told Fox News.
Vanessa Trump reportedly opened the letter addressed to her husband at approximately 10 a.m. at the couple's Manhattan apartment.
It's unclear what the "white powder" was, but authorities tested the substance and found it to be "nonhazardous."
Mrs. Trump was taken to the hospital as a precaution, police said. Two other people who were also exposed to the powder were taken to the hospital.
A hazmat crew was called to the scene and began decontamination procedures shortly after the incident.
Trump Jr. is the eldest son of the president. He married Vanessa in 2005. The couple has five children, though it was not clear if any of the children were home at the time of the incident.
The NYPD and the U. S. Secret Service are investigating the incident.
"The Secret Service and our law enforcement partners in New York City are investigating a suspicious package addressed to one of our protectees received today in New York, New York," the agency said in a statement broadcast by Fox News. "This is an active investigation and we cannot comment any further."
Trump Jr., interestingly enough, removed Secret Service detail for a period of time in September out of frustration due to lack of privacy. However, Junior reactivated the protection about a week later.