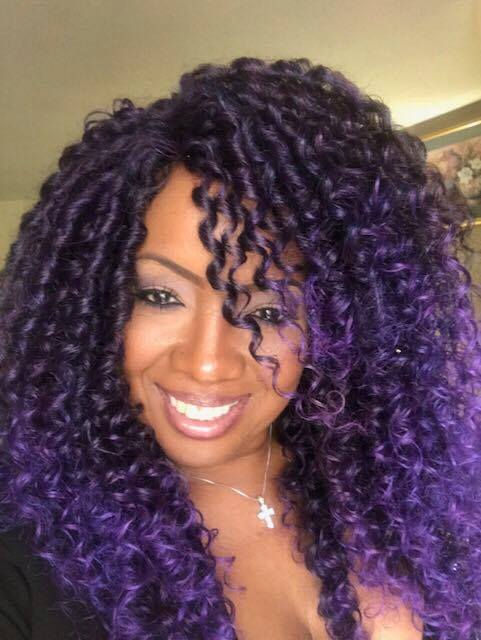 Meli'sa Morgan is an R&B songstress that was wildly known for her hit '80's hit songs "Do Me Baby" (a Prince remake) and "Fool's Paradise" that was heavily sampled by several artists, including Jay-Z and Mary J. Blige. She'll be coming to Detroit on Valentine's Day for a special concert performance in conjunction with a new stage play by Je' McClain titled Devin.
Rolling out spoke with the diva to find out what we can expect from her Valentine's Day performance. Check it out below. What was your favorite Meli'sa Morgan song? Drop us a line in the comments sections to let us know.
Meli'sa, you're not in the stage play Devin, but you're performing for a pre-concert before the play. Tell us about that.
That is totally correct. I was called to come in to do a pre-romantic Valentine's concert before the show for Valentine's Day. So, I am excited about that. I am going to get the couples that come into a romantic mood. After I leave the stage, the play is going to come on and it's going to put them into another mood.
You're an R&B legend. What can people expect from a Meli'sa Morgan show?
I take people to a loving, happy and partying place. For "Fool's Paradise," everybody wants to get up and dance. I mingle with the crowd and I am so happy for "Fool's Paradise" because it is now the theme song for "Love & Hip-Hop Miami," which is great. Last, Sunday, I was at the Grammy Awards and they welcomed me with open arms. I was there with James Brown's daughter Deanna Brown and we just tore that red carpet up.
For my show, I am going to give you some old school [music] to take you back and make you remember where you were when "Do Me Baby" was around. [With] "Love Changes" they are going to remember Kashif, rest in peace to him and Prince. I am going to talk about having a new CD come out in a couple of months on Cleopatra Records. We are going to have a great time before the show.
Tell us about the kind of new music you have coming out.
I call it new soul. It's not old school at all; it's just a new Meli'sa. But, we did do some cover songs because people love hearing me do cover songs. As you know, music has changed; there are not [many] record stores. We have a big campaign [for] the internet to download, [stream] and all of that. Videos are coming, so just look out for it. I don't even know what the first single is going to be. I am going to be just as surprised as you, but anything they pick will be good because I put my heart and soul into it. I am hoping [the record] will come out the end of March, early April.
You worked with Jay-Z on "Fool's Paradise," and a couple of other people have sampled it. How do you feel about the song still being relevant?
It's amazing! When I first did that song and I came back to New York, I didn't even know the song was a hit. I was on tour with Freddie Jackson and Billy Ocean back in the '80s. So, when I got back to New York, my hometown, it was my best friend who said, "Make sure you sing that 'Fool's Paradise.' That's a hit song across the country," I didn't even know it [was a hit]. So, that song has got legs of its own. LL Cool J. sampled it [too]. I've worked with Jay-Z on the remix and now it's the theme song for "Love & Hip-Hop Miami." When I am performing in Europe, it's an anthem out there for women. I toured with Patti Labelle and The Whispers and when I got on stage to perform that song and to see 10K people jump out of their seats like, "I have been waiting for this all night," it was really touching, and it really felt good.
Where can people get in touch with you?
Website: http://melisamorgan1.com/
Facebook: www.facebook.com/melisa.morgan2
Facebook: Meli'sa Morgan FAN PAGE1
Instagram: MelisaMorgan1
Twitter: MelisaMorgan22