Elijah Connor is breaking the internet with his hit single, "Mill Ticket," featuring fellow Detroit artist Tee Grizzley, giving the city another win. This energetic, hip-hop club banger was produced by Dre Butterz of B.M.B. Records, giving Connor and Tee Grizzley a new sound that Detroit approves of. With his confidence, sex appeal, undeniable talent, and flawless vocals, Connor is ready to give the world his best.
Now through his own record label, Connor Kreations International, the singer intends to encourage collective creativity and empower other musicians.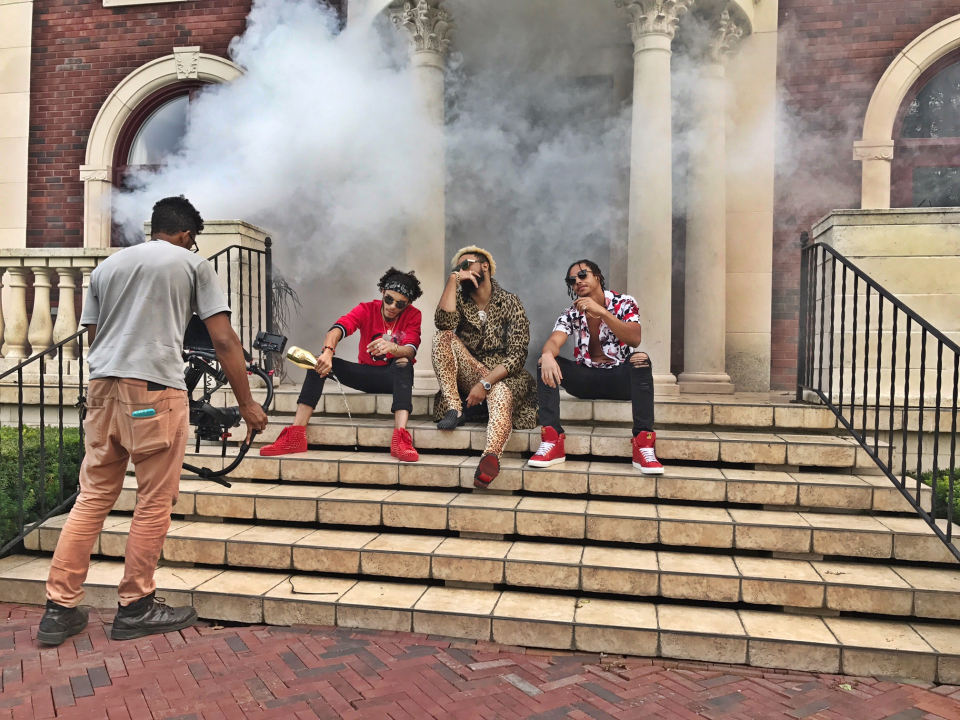 Connor sat down with rolling out to discuss his new single, acting career and love.
How did you land the opportunity to collaborate with Tee Grizzley?
We actually ran into each other at the airport. He and his manager were in front of the line going through the TSA security at the same time that I was. It was early in the morning ,we both were trying to make our flights and TSA was trying to give us a hard time. You know them TSA agents be thinking they can talk to people any type of way especially some of the older ones. This old one said to Tee, "You must be somebody because you got on all these diamonds." They randomly pick[ed] our bags to check so while we [were] waiting I started chopping it up with him and his manager. I was like, "mad respect bro, you doing ya thang, I got a record for you that I know you would murder. What's it going to take to get you on it?" He was like, "is it hot?" I was like, "Yes sir!" He was like, "you familiar bro, you was on that TV show right?" I was like, "yeah." Then the young lady working in TSA starts singing "First Day Out," and then said to Tee "Imma bout to put you on my Snapchat.". Then she looked at me and said: "Imma put Odell Beckham Jr. on there too." Everybody in the line fell out laughing! To make a long story short, I sent him and his manager the record we put the play together and as you can see the rest is history! He went crazy on this joint. Tee is one of the best rappers in the game right now especially when it comes to delivery and execution. We going all the way with this one. By the way, shout-out to my guy Dre' Butterz, he produced the record, he's on fire right now!
You've done some acting in the past. Tell us more about the acting opportunities you've landed.
I played in Sparkle, I was on season two of "Survivor's Remorse" that comes on Starz, it just got canceled by the way, and then "Player Gets Played" on Oxygen.
How did you get back into music after acting? Did you ever stop? Do you prefer one over the other?
When Prince died … all of the family went to Minnesota, and from there I was influenced to do more music. My grandmother and his father are brother and sister. I'm literally the last person in my family to do music, but I want to do my own thing. I want to be able to work my way through instead of anybody saying they gave it to me. A lot of times people are in things for the hype but don't realize the work that they have to put in. I'm all for the work, and always will be.
You were a pretty popular reality show star, with all the drama with your relationships. What do you think people's perception is of you today?
It's more so letting people know I'm not an actor TV star turned singer. With all the hype going on these days with Cardi B … you know, she came from a reality show, then she blew up as an artist afterward. I was singing before the TV show, been in interviews, and a lot of things I'm starting to get notoriety from like "Oh that's the dude from that show."… So I don't want people to get the misconception that I'm a reality star turned singer. I was singing before the show. But it did boost my career, to the point of now we're talking about them wanting me to come back for season two, but I was like "Nah." I'm at a different place in life.
Tell us about your relationship storyline on the show. Was it manipulated in any way? Or was it 100 percent true?
Well, none of reality TV is all the way true. What I mean by that is, everything that you saw happened in real life, but how they edit it is not always 100. You never know how they're going to edit it. With this waiver that you sign, they can edit you however they want. So reality TV is not reality to the point where it's always real, based on the edit. Relationship wise, I still talk to Maria. We're just friends right now … I'll always love her and I'm sure she'll always have love for me.
Where can our readers keep up with you on social media?
Well, first I want to say I appreciate the love Krissy, I've turned down a couple of interviews but I like your energy keep doing ya thang!!  I'm rarely on Facebook, but my IG and Twitter [are] @elijahconnor make sure you rock with me!!
Gallery photos provided by Elijah Connor