It's Jan. 23 and the chants are once again reverberating throughout the Staples Center.
"KUUUUUUZZZ," the crowd is seemingly chanting nonstop.
Los Angeles Lakers forward Kyle Kuzma is in the midst of scoring 17 points in the fourth quarter alone against No. 1-seeded team in the Eastern Conference, the Boston Celtics. Kuzma willed his team to a huge victory in every facet of the game, from putback layups to flashy no-look assists. He finished the night with 28 points in 27 minutes, four rebounds, and three assists.
Not many people expected Kuzma to have so many standout performances like Jan. 23 in the NBA, including Kuzma himself.
"It's pretty surreal," Kuzma said. "You always dream about playing in the NBA, but you don't always think about all of the stuff that comes with it, like this [media attention]."
Kuzma's basketball journey started at a very young age in Flint, Michigan. His mother had a Fisher-Price basketball goal in the living room and the family taped lines resembling a court surrounding it.
"Growing up, that was my love from probably 2 years old on," Kuzma said. "Everything I've done in life since then has revolved around basketball, so her putting that rim in the living room definitely spear[headed] the way."
As he got older, Kuzma didn't see many available avenues that he could take to make it out of Flint one day. The area was dominated by street-culture and was known for being one of the top cities for murder per capita in the United States.
The city became even more known nationwide, however, after April 25, 2014. That was the spring when the city of Flint decided to turn to the Flint River as an interim solution for the area's water supply while it was between providers. In May 2014, residents began complaining about the look and the smell of the water. A couple of months later in August, it was revealed residents had been exposed to high levels of lead in the drinking water.
The situation only got worse as time moved on and the hometown Kuzma once shined in was suddenly known nationally as the town with contaminated water. When the crisis began to ratchet up in fall 2014, Kuzma was beginning his freshman year at the University of Utah. His friends and family members back home suffered from the lack of access to clean water.
"You never realize how much you need water to do little things," Kuzma said. "You have to shower in the water. Iif you want to brush your teeth, you have to use bottled water. If you want to drink, you have to use bottled water. So many things people don't really notice."
Kuzma didn't get many looks from colleges while at Bentley High School in Burton, Michigan, which is a nine-minute drive from Flint. His senior season, however, the 6-foot-8 prospect emerged as a four-star recruit and averaged 22 points and seven rebounds a game.
At the University of Utah, he only averaged 7.4 minutes per game in his freshman season and even, similar to what he did in high school, considered transferring to get a better opportunity.
"Going out there is a culture shock because [there aren't] many African Americans out there," Kuzma said of Utah. "I played probably about five minutes a game maybe and I was about to transfer. That was just a huge point in my life, whether to transfer or just fight through it and get to the greener side."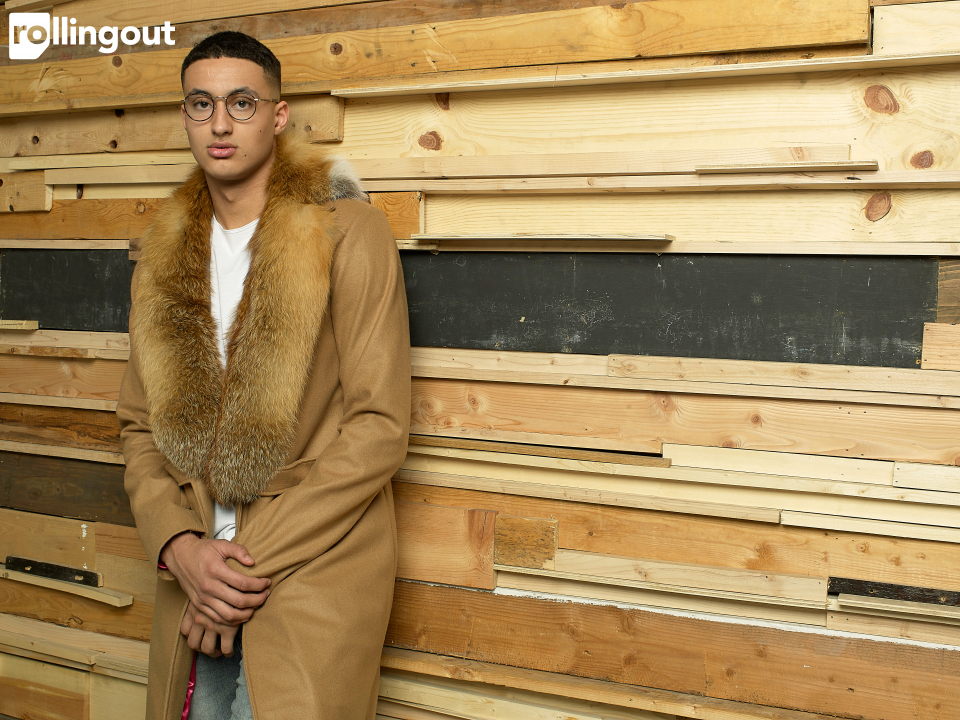 Kuzma did indeed end up finding the greener side, similar to high school, toward the end of his college career. He averaged 16.4 points and 9.3 rebounds a game during his last season at Utah and was picked No. 27 in the 2017 NBA Draft by the Brooklyn Nets before being included in the deal that swapped D'Angelo Russell and Brook Lopez.
Once a part of the popular purple and gold franchise, Kuzma spoke with the franchise's president of basketball operations, Magic Johnson. Kuzma said he believes his background is one of the reasons Johnson wanted to acquire him.
"I think it's very cool that I'm from the same place he is," Kuzma said. "I'm from Flint; he's from Lansing, 30 miles away, but it's the same city. Industry city, cars. When you're a Michigan kid, you're a Michigan kid; it doesn't matter what generation you're from. You'll always have that bond or type of pride being from there. For him, I know he holds that and I do, too."
Beyond the state he's from, what Johnson believed and now what the rest of the league is noticing is that Kuzma can play. He's become the most-talked-about rookie on the court for the team in a year when the Lakers selected the most preseason-hyped rookie since LeBron James with Lonzo Ball. He won the fans' hearts in the summer league, pre-season, and now regular season, but it still doesn't mean much to an underdog mentality like Kuzma's.
"It's cool, but it's only my rookie season," Kuzma said. "I'm going to be playing a lot more years than this, so [I'm] going to have to prove [myself] every single year, every single game. That's just the mindset that I have. I never really relaxed and sat on a cool moment because I know that can be gone very quickly."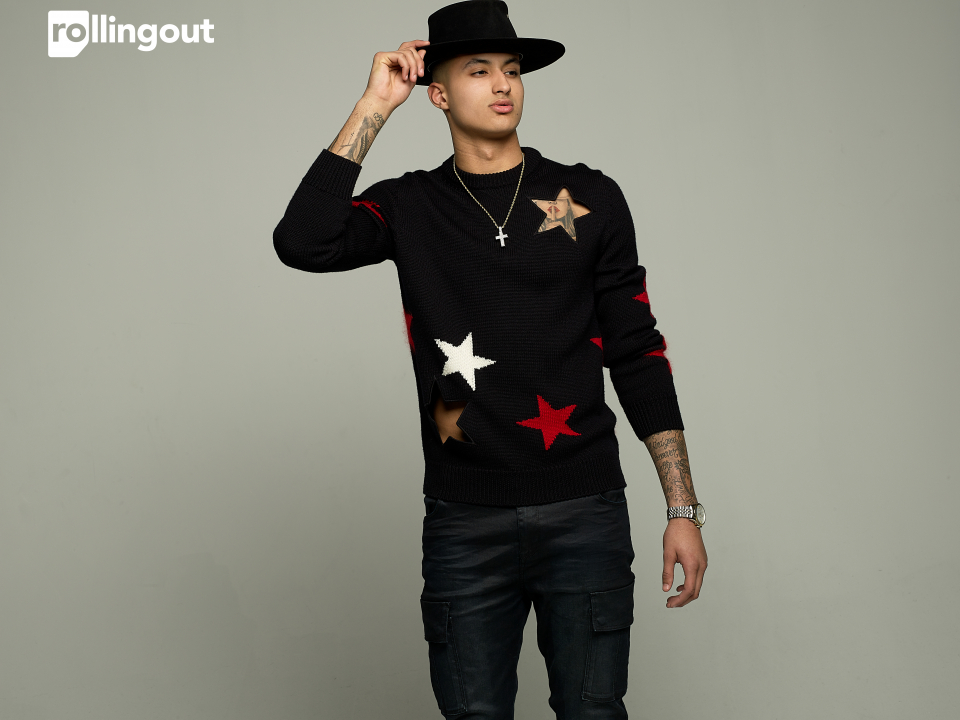 Being one of the most-talked-about players in one of the most-talked-about franchises makes you a celebrity away from the floor as well. Kuzma has accumulated 1.1M followers on Instagram thanks to his posts showing off his game day attire and his constant social media roast battles among teammate Ball and Ball's 16-year-old brother, LaMelo.
"Getting to the NBA, you see everybody; it's like a competition pretty much. Who's the best dressed? Who's coming in with the heat? And for me, I just wanted to be one of those guys where people can kind of look at and think, 'Oh. He has a little style,' " Kuzma said. "Me and Lonzo are very good friends, dating back to the summer league when I first met him. We've been really tight since. Of course, when you know him, you're going to know his little brother Melo, who's a little crazy, but he's cool. They're all good people, raised right. That's a good family."
Although his Rookie of the Year race with Philadelphia 76ers guard Ben Simmons has intensified being in such a large market, Kuzma said it's easier to deal with attention having someone like Ball on his team, as well.
"It's always good to have someone who's going through the same things that you are," Kuzma said. "He's a rookie. I'm a rookie. We have rookie duties. The season is going to be tough for us; there [are] going to be a lot of ups and downs because we're not used to playing this many games and we're playing against the greatest players every night. So it's always good to have somebody like that."
Kuzma now heads into the All-Star break with more popularity than ever with his "Kuzmania" shirts recently launching to go along with his conscious social media posts about Black History Month and the state of his hometown. Although it's only the first half of his first season, it appears the future will be filled with many more nights of fans chanting, "KUUUUUUZZZ."