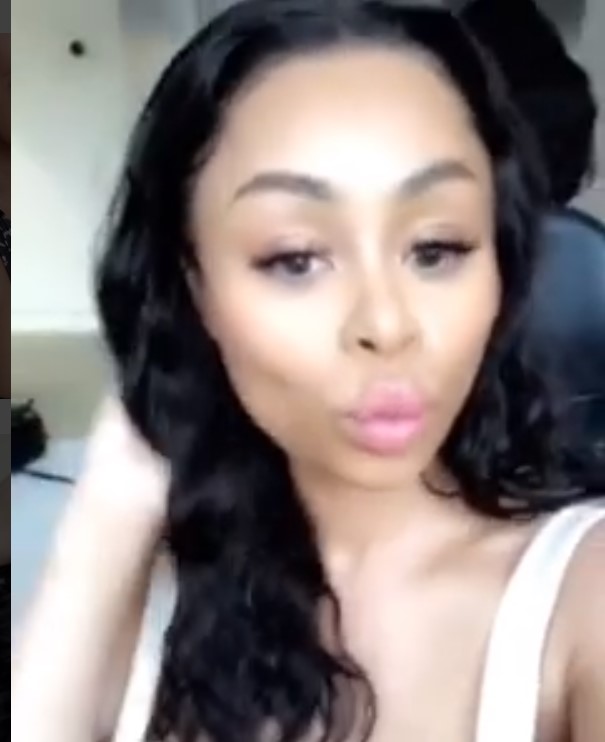 Blac Chyna rocked Valentine's Day by putting her balloon-ish backside on blast for the world to eye-binge on.
But, instead of turning men on, Chyna's incongruent figure had folks looking askance at her copious cakes:
Has her already protruding posterior been enhanced again? Did Rob Kardashian's ex-girlfriend get extra filling in her bodacious backside? Did she get more work done? Has it always looked so odd?
Twitter posed some of the same questions, only theirs were configured mockingly. Take a look at some of the responses below.
Blac Chyna look like she re'd-up on silicone for thotentines day.. cheek lookin mad puffy, Still bae with her thot Ass

— Jordyn's Dad (@_andymane) February 15, 2018
Blac Chyna out here killing the game dawg… is she top 5 or top 10 on ur list of the baddest chicks rn?? pic.twitter.com/OLL0a2mKpH

— DJ Akademiks (@IamAkademiks) February 15, 2018
Blac chyna is built like a Treble Clef.

— Pooch. (@ItsVee_) February 14, 2018
Blac Chyna lookin like an extra from Disney's A Bug's Life. pic.twitter.com/gV5sErSPk8

— Ice JJ Les (@LesIzMore) February 15, 2018
Check out more Twitter respondents clowning Chyna after the flip: