Dear White America,
I'm writing this letter because it's about time that you and I had a serious talk. Now, before I begin, I want to be sure that you have an open mind to what I'm about to say. In the past, whenever one of us (you know, those of us with a darker hue) try to talk to you about certain issues, you have a tendency to either shut down, deflect, or hijack the original intended point.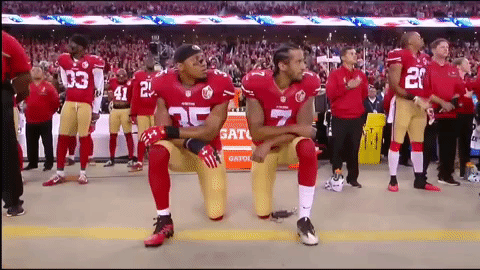 But today is a brand new day, and I'm hoping that we can put the past behind us, and actually have a productive conversation. Sound good? Okay, great. The reason that I wanted to chat comes two-fold. For starters, I wanted to say that I applaud your enthusiasm for the release of Black Panther. It feels … sincere. And that has, admittedly, taken me some time to get used to. For the first time in my lifetime—and I'm sure in the lifetimes of those who far exceed me in age—you seem to be genuinely geeked about the release of a film where both the cast and crew are predominately black. That is MAJOR. So let me appreciate this for what it is, and place a historical marker right here to commemorate the day when something of this magnitude can even take place.
Now that the release date is upon us though, I've continued to marvel at your fascination with just how excited black people are. As a result, there have been countless think pieces written, where you openly ruminate on what this moment—i.e. the first movie featuring a black super hero—means for the future of black people serving as leads in major motion pictures.
And that's where we stop seeing eye to eye.
The excitement that you are seeing in black people is not a celebration of finally getting a black super hero. We've had those(more on that in a bit). No, the joy that you're witnessing is far more nuanced. It serves as a collective exhale for a group of people who are finally getting the opportunity to exhibit their excellence like it's the norm, and not some type of niche art experiment. In the same way that Michael Jordan or Beyonce's excellence has been universally accepted in a colorblind way, black people are just happy that there is finally a movie that is being promoted and accepted in the same way. Marvel, Disney and America en masse are treating Black Panther like its just a really f*cking good movie, instead of a "black film."
And that's cause for celebration.
Now back to the topic of the black super hero. Since black film has long been treated as if it was a dirty word, I figured it would be a great time to share some of the black super heroes from the past that you may not be familiar with.
Robert Townsend as The Meteor Man
Robert Townsend has never waited for Hollywood to give permission for him to show black people in extraordinary ways. His 1993 release of The Meteor Man was proof positive of that trailblazing mindset.
Damon Wayans as Blank Man
I get it. This was definitely meant to be a superhero parody. But the Damon Wayans led flick continues to endure as a lowkey classic.
Shaquille O'Neal as Steel
For years, Shaquille O'Neal film career has been the source of fodder, and rightfully so (Kazaam, anyone?) But none of that changes the fact that the NBA legend was in fact a super hero, in a relatively successful film.
Michael Jai White as Spawn
The disfigured face and hellish form may have thrown some people off, but Spawn was in fact a black man played by Michael Jai White.
Wesley Snipes as Blade
Up until the release of Black Panther, Blade was easily the most commercially successful black superhero film—so much so that it was turned into a franchise.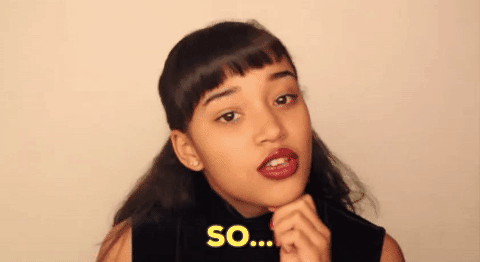 Now that I was able to get that off of my chest, are we still cool? I hope so, because I'm looking forward to sitting next to you this weekend in what is sure to be a sold out movie theater.