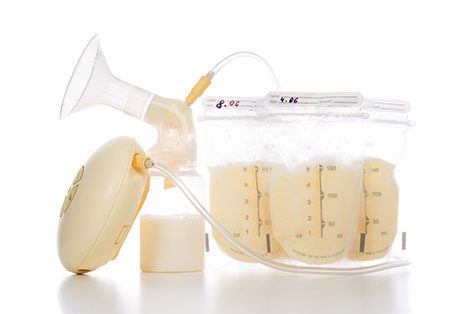 According to a newly published article in the journal Transgender Health, medical researchers have played around with biology and given a transgender woman the ability to produce breast milk. The patient was born a man and has not had gender reassignment surgery, but had been "receiving feminizing hormone therapy for the past six years."
The patient expressed a desire to breast-feed since her partner was five months pregnant and did not have the desire to breast-feed. So study researchers, Zil Goldstein, a nurse practitioner; and Dr. Tamar Reisman of Mount Sinai Center for Transgender Medicine and Surgery in New York decided on a regimen to produce breast milk in a biological male. The unidentified patient was put on a regimen of drugs, including one that is banned in the United States but legal in Canada. Within a month, the patient was producing droplets of milk and by the time the baby was born, production was 8 ounces per day.
It presents a startling ethical and moral dilemma for some and for others it offers a new approach to transgender parenthood. The study did not detail the nutritional value of the breast milk from a transgender woman versus that from a biological female.
The report states in a part:
"Results: A 30-year-old transgender woman who had been receiving feminizing hormone therapy for the past 6 years presented to our clinic with the goal of being able to breastfeed her adopted infant. After implementing a regimen of domperidone, estradiol, progesterone, and breast pumping, she was able to achieve sufficient breast milk volume to be the sole source of nourishment for her child for 6 weeks. This case illustrates that, in some circumstances, modest but functional lactation can be induced in transgender women."
The study documentation can be viewed by following this link:  Case Report: Induced Lactation in a Transgender Woman