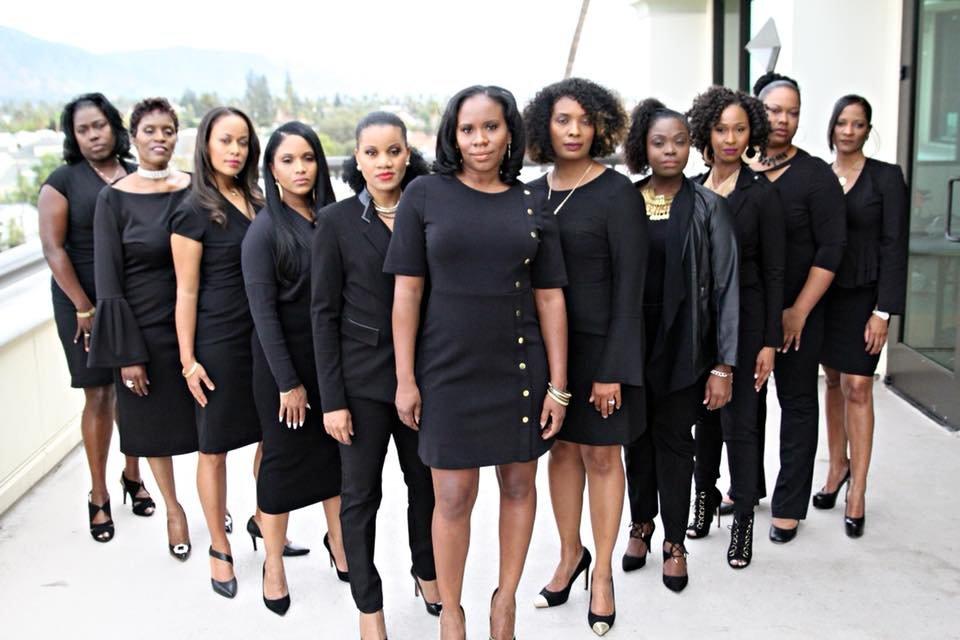 The Elite Firm is the first of its kind. Founded by Demetria Graves and Merissa V. Grayson, Esq. the firm is dedicated to providing matchless legal representation — in family law, criminal defense and business services — to professional athletes, entertainers, celebrities and other high-profile influencers, as well as providing support services above and beyond those offered by traditional law firms. Elite has a stellar in-house team comprised of highly skilled professionals experienced in mental health, personal development, anger management, domestic violence education and recovery, and crisis management.
Elite's team is committed to protecting the client's best interests by properly advising them and ensuring they have the tools needed to successfully resolve their case.
Both Graves and Grayson have successfully managed their individual firms for many years. Graves is a California family law specialist. She was named one of California's Super Lawyers and received Woman of the Year honors by Women in Business. Graves is the current president of the Black Women Lawyers Association in Los Angeles and serves on the Family Law Executive Committee of the State Bar of California. Graves penned It Doesn't Have to Be Ugly, a comprehensive guide for individuals facing divorce.
Merissa V. Grayson is a father's rights advocate, co-parent coach and mediator. She was named as one of the "Top 10 Black Female Attorneys You Should Know" by Black Enterprise and she regularly travels the country to speak on co-parenting, family law and other blended family-related topics. Known as "America's Blended Family Expert," she is also the author of a three-part book series, The Business of Co-Parenting, which helps parents transform their divided families into peaceful, cooperative co-parenting partnerships.
The firm is expanding to New York, Atlanta, Miami and Las Vegas.
Here's their interview.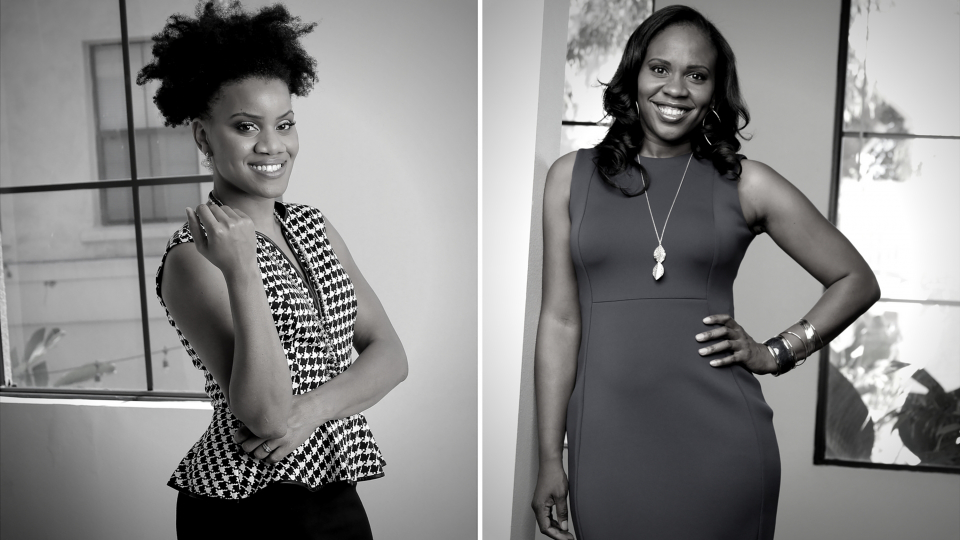 Why did you decide to create this union? Whose idea was it?
MERISSA: It's so crazy how it came together. One one side, the idea of merging legal resources with crisis management and support services was a conversation that our Communication Strategist, Nicole Updegraff, and I, had been having for years; But it was just an idea.
On the other side, Demetria and I had been supporters of each other for years and really wanted to figure out a way to work together in a professional capacity. However, it wasn't until Demetria and I sat down one day to discuss coming together in a meaningful way, that the union was created. We discussed a lot of things that day, and it was during that meeting, the idea went from an interesting concept to something we all believed we could actually do. And here we are!
What will the first two years look like in this joint practice/venture?
DEMETRIA: Our first two years will, of course, be centered around growing our client base. We are steadily expanding across the country and have already begun forming major partnerships outside of California. We are also focused on creating business opportunities for others who look like us. More than anything though, we want to continue doing our part to change the idea of what legal representation should look like and truly offer people the type of comprehensive representation and support we feel people really should have been getting all along. 2018 is only one month in and things have already been insane (in a good way), so we are extremely excited to see what the next two years will bring.
Why did you choose this career path?
DEMETRIA: My specialty is divorce and family law. I chose this area as my focus because, as the child of a single mother, I grew up knowing firsthand the importance of family, extended family and stable support systems. At the end of any relationship, both parents are required to redefine their family units, which greatly affect the minor children. There's something special about educating clients and assisting in the process of rebuilding their families after a breakup and/or divorce.
MERISSA: My focus is also family law. I think the crazy thing for me is that, although I've known I wanted to be a lawyer since I was about 12 years old, family law is not the direction I saw myself going in. Since I was a teenager, I wanted to do criminal  law … I wanted to be the female version of Johnny Cochran. But, that clearly was not God's plan for me because the way things fell into place, from my first job in the legal industry to the custody battle my family went through years ago, to my first client after I got my license to practice; family law was clearly just what I was destined to do.
If there's anything in the world you could change, what would it be?
MERISSA: Poverty and homelessness. I just cannot for the life of me understand how there are enough resources for some people in this world to make millions or billions of dollars, yet not enough to ensure that no individual or family is poverty stricken, homeless, or otherwise goes without the basic necessities of life. I just can't wrap my mind around it.
DEMETRIA: The color divide that exists in African American community. Even in 2018, there is still an unspoken and disappointing divide between light/dark skin which prevents us from fully addressing some of the bigger societal problems we all face.
If there's anything in your life you could change, what would it be?
MERISSA: Well, I believe that everything in life happens for a reason, so I'm always hesitant to complain or say that I'd change something per se…because the reality is I have an amazing life. There's always someone in a "worse" position than you who would love to trade places with you. That said, if I could go back in time and literally pick the way something in my life is or isn't, I'd absolutely remove autism from my younger son's journey.
DEMETRIA: Everything works for our good. With each experience, we either win or we learn. Even the times I felt I "lost" or been disappointed, everything always works out. Now I do my very best to always look for the lessons in my disappointments. With that said, I wish I learned to love myself unconditionally at an early age. I love myself just as I am now, but insecurities cost me too much time.
Who inspires you?
DEMETRIA: My grandparents. They raised me, sent me to great schools and continue to support all of my dreams whether they agree with them or not. I have never met anyone so selfless. They continue to make themselves available for family, even when they face their own personal challenges. They both mean a lot to me, and my son may love them more than he loves me.
Also, my mother's selflessness. After having me at 15, she knew she was unable to give me the life she wanted me to have and agreed to allow me to live with my grandparents. I didn't always understand her decision as a kid, but I totally get it now.
MERISSA: Oh, the easiest question of the day … My family and closest friends, hands down. My circle is so amazing. I can literally pick up the phone right now and be like, "Y'all … I decided to run for President in 2020," and after the initial laughter at how ridiculous that idea sounds, if they know I'm serious … guaranteed they'll be like "OK, cool, what do we need to do to help you make it happen?" And they'll actually mean it and do whatever they can to support me. Outside of those who are closest to me, I also admire Angela Rye … that's my big sister in my head, lol. I'm just inspired by anyone who looks like me and is doing it big, breaking barriers, starting positive movements, and taking action.
Who are your mentors?
DEMETRIA: I have been so blessed to be surrounded by such amazing women. Portasha Moore Stallworth continues to be one of the baddest attorneys I know! She has guided me, supported me, and showed me the ropes in the legal profession more than I believe she knows. Nyanza Shaw, another amazing Attorney, took me under her wing as her "little sister" and I was able to learn a lot about entertainment industry through her experiences. Although a few years younger than me, I also really respect and appreciate my Co-Founder, Merissa Grayson, who continues to lead the way in groundbreaking marketing strategies in family law and other areas. I constantly call her begging for her assistance because she's that good.
MERISSA: I have a lot of mentors in my head who, even if I've never met, I watch and admire from afar. But my real-life mentors that consistently pour into me are some of my closest friends who I happen to do business within some capacity. My Elite Co-Founder, Demetria Graves has been my legal mentor since I first became a lawyer. Natalie Gouche and Patrice Washington have taught me a lot about what I know about creating a business/brand and social media marketing. Also, our communication strategist, Nicole Updegraff is my mastermind partner and helps my wild ideas make sense. Not to mention these ladies are all mothers and/or wives who are entrepreneurs, which is always good because they get it.
What's the last book you read? Why?
MERISSA: I read the Bible daily because it's my solid ground. I've also just reread, "The 16th Minute of Fame" by Darrell D. Miller. I'd read it a few years ago and loved the message about preparing for the success you're chasing. I knew we were launching The Elite Firm and that I needed to shift my mindset and prepare for something amazing.
DEMETRIA: Big Little Lies: Everyone loves the series on HBO and I always try to read the book before watching the movie/show. I like to use my imagination give life to the characters myself before watching someone else's creation.
Who's on your playlist?
DEMETRIA: I'm so old school, I'm almost embarrassed to share. But my more "modern" artists are Beyoncé (of course), Jagged Edge, Xscape, Monica and Jay-Z. Random, I know … and clearly not so "modern."
MERISSA: Music gives me life. My playlist changes by the day, but as of lately, my top played artists right now are Mali Music, Jidenna, Justine Skye. You can never really go wrong with Beyonce, Bruno Mars, Anthony Hamilton, Kendrick, The Old Kanye, or any of the hip-hop greats like Tupac, Nas and OutKast. I also go hard to pretty much any Tasha Cobbs or good gospel song … It literally depends on the day, my mood and how I want to feel at a particular moment.