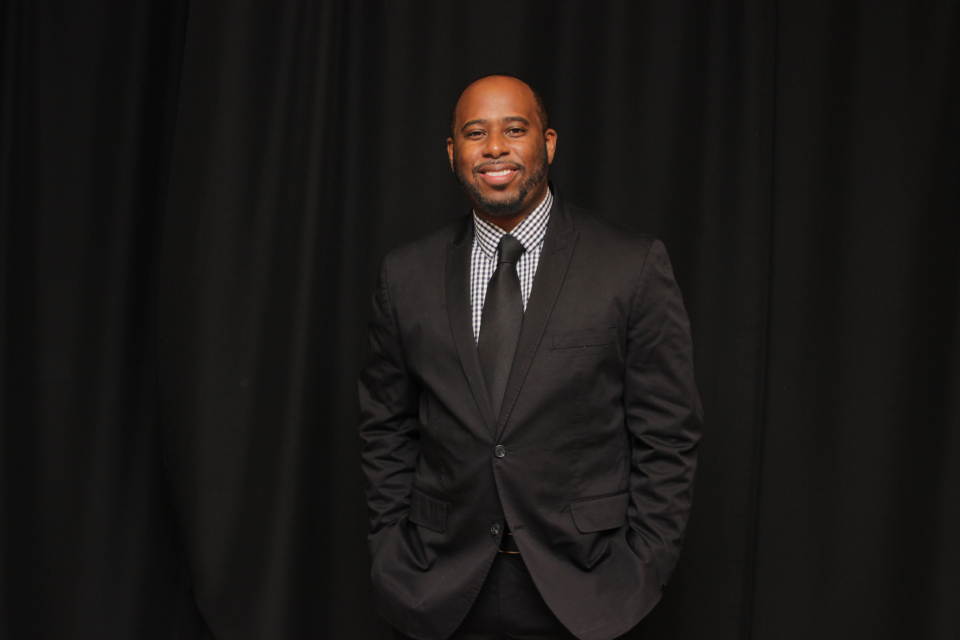 Joshua Scott is an entrepreneur, philantgropist, pastor, author, and husband. As a Houston native, Scott has dedicated his life to impacting his community and teaching the word of God. He also has a non-profit, The Association for the People and Community Inc., that is geared to community enrichment. Joshua and his wife, Veronique Scott, are the authors of JoJo's Bible Adventures, an action-filled book with teachings and stories of the bible made for children. The book has received an overwhelming amount of support, as it is the #1 children's book on Amazon.
Rolling out had the pleasure of speaking with Scott about the development of the children's book JoJo's Bible Adventures.
What prompted you to create a children's book that represents people of color from the bible?
My wife and I decided to create JoJo's Bible Adventures because we saw the lack of diversity within biblical literature, and felt that it was necessary to create a book with children of color to ensure that future generations would hold fast to the faith of their grandmothers and grandfathers. As we look around our society today, we see that many children of color are not as involved in church as they once were. The reason for that is simple: they have not seen themselves represented in scripture through biblical books, cartoons or even major motion pictures. We are more knowledgeable and educated now then we once were, so now we have to see ourselves in order to believe and feel that we are part of the faith.
What other industries did you work in prior to your nonprofit? Do you think that experience helps in your current business?
While in high school and college I worked a variety of jobs, Popeye's, McDonald's, Church's Chicken and delivered pizza's. I go that far back because most people see me now and think that Management is the only form of work I have ever done in my life. But prior to the formation of our non-profit, I worked at a local high shool in Northeast Houston. In the same district where I graduated high school from, which was an honor and privilege. There I ran the after-school program which included tutorials and enrichment activities.
This allowed me to work with students across all backgrounds and because I was from the area I was able to create programs and activities that would bring out the best in them. Yes, those experiences have molded and shaped me into the person I am now, which helped develop my outlook on life and the work ethic that I have now. Every new work, business, or life opportunity is a chance to build on your past experience and knowledge. Working with children and adults are similar in the sense, that you have to understand their abilities and try to put them in the best position to shine.
What advice would you give to someone who has thoughts of publishing a book but might be discouraged?
From a bible itself, you have to do as David did and constantly encourage yourself. Believe in yourself and your vision no matter what. On days when you find yourself feeling discouraged, remind yourself of why you are writing that book and visualize the thousand's of people that your book will empower, heal, deliver, or set free. Being discouraged is apart of the process in business, marriage, relationships, anything you are involved in at some point you will feel discouraged and want to throw in the towel. But the sign of a winner is the person who can pull themselves up and fight for what they desire.
Describe innovative methods you apply to your business and life.
Methods that I apply daily are not that innovative, in fact, they are really old fashion. Two principals that I live by are hard work and dedication and treat other's the way you want to be treated. Hard work will put you position to be great but dedication will keep you there. Treating people like you want to be treated does not always feel good or do people deserve it, but you do good because good is always rewarded.
What has kept you inspired throughout the years to continue the work you do for the community?
The one thing that inspires me the most is that I am truly one generation removed from cotton pickers. My mother's mother and her brothers would have to pick cotton every day until noon before they were able to go to school. Many of them were not able to complete high school but were able to start a business and raise families despite having a proper education. Fast forward 50 years later, I stand here with a Bachelors, Masters Degree, and several businesses. I believe that it is my duty to prepare the next generation, not only with education but wealth as well!
What's next for JoJo's Bible Adventures? 
The next new thing on the horizon for JoJo's Bible Adventures is a Youtube cartoon series. We are currently in talks with a few animators that will bring JoJo's to a computer near you. We hope that the book will allow us to venture into new territory teaching kids about morals, goals, proper healthy relationships, and career choices. We also look forward to releasing JoJo's Bible Adventures Volume 2 in late 2018. We also just sponsored 25 teens to go see the Black Panther movie.