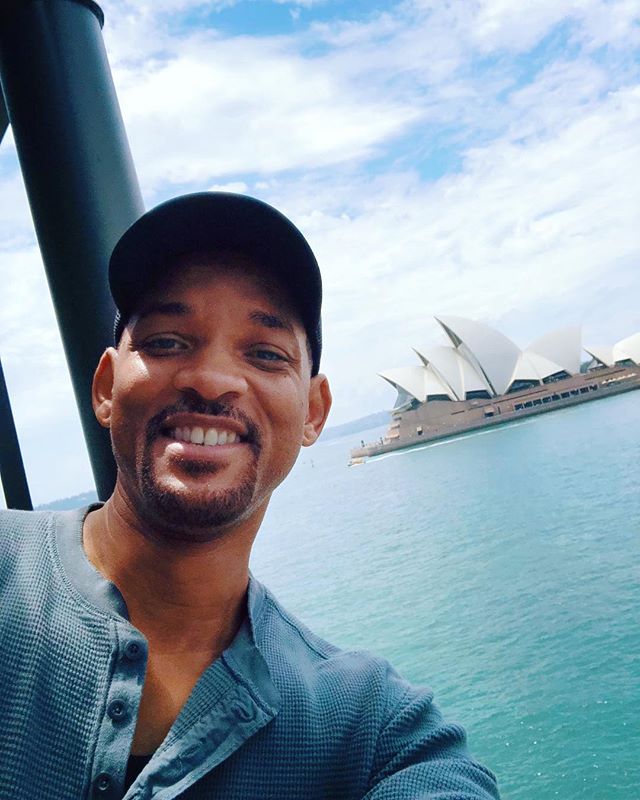 Will Smith is one of the greatest actors of our time. With movies such as Bad Boys 1 and 2, Ali, I Am Legend, and Seven Pounds (just to name a few), he's undoubtedly a treasure in American film. Over the last ten years, we've witnessed Will drop pieces of game-changing advice in interviews. Like the interview he did with Tavis Smiley in 2007 when he explained his treadmill analogy: "The only thing that I see that is distinctly different about me is I'm not afraid to die on a treadmill. I will not be out-worked, period. You might have more talent than me, you might be smarter than me, you might be sexier than me, you might be all of those things you got it on me in nine categories. But if we get on the treadmill together, there are two things: You're getting off first, or I'm going to die. It's really that simple, right?"
YouTube has hours of these annotations that Will described in countless interviews. So, when he made his first Instagram post, we knew we were in for laughs, fun, and motivation.
He then followed up by creating a YouTube vlog channel that chronicles him jet-setting across the world while working.
It took Will 13 years to jump on the social media train, but it couldn't have come at a more perfect time. To see one of the greatest actors posting daily is refreshing. He laughs, he jokes, but he gives away relatable information that anyone can apply to their own life. He's the same Will Smith after three decades, and users get to witness it, albeit for minutes at a time.