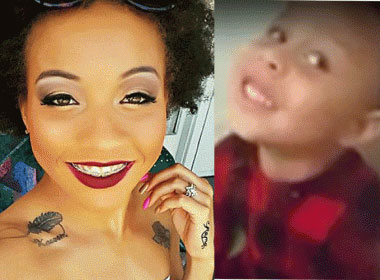 In August 2016, Korryn Gaines, 23, was slain by police and her 5-year-old son Kodi was injured after an almost 6-hour standoff over parking ticket warrants. Gaines was wanted for failing to appear in court, disorderly conduct, resisting arrest and numerous traffic violations, all related to an incident in March 2016. She live streamed the encounter and police were fully aware that a small child was in the apartment.
Baltimore police, however, decided to do a violent breach and takedown of Gaines that resulted in a bullet ricochet hitting her son, seriously injuring him. The community was outraged and felt that the officer and police were unjustified. Calls for an investigation were ignored and a month after the shooting Baltimore County State's Attorney Scott Shellenberger said no criminal charges would be filed against Royce Ruby and other officers involved. Ruby was even promoted after the shooting. But the family of Korryn Gaines would not let it go and decided to sue the county and Ruby for the wrongful death of their loved one.
As part of his defense, Ruby hid behind the badge and declared he feared for his life when he gunned down Gaines, a defense that has worked many times for cops charged with shooting Black victims. But this time a jury delivered a much different outcome than expected. Last week, after deliberating just three hours, a jury found that Baltimore County police officer Royce Ruby did not act reasonably in shooting Gaines and the wounding of her son, Kodi, in August 2016.
As a result, the family has been awarded a staggering $36M in medical and funeral expenses as well as non-economic damages which include pain and suffering. Punitive damages were not awarded in the multi-million dollar judgment. The breakdown of the award is as follows:
$32 million to Kodi Courtney
$4.5 million to Karsyn Courtney, Korryn Gaines' daughter.
$300,000 to Korryn Gaines' father,
$300,000 to Korryn Gaines' mother,
$300,000 to Korryn Gaines' estate,