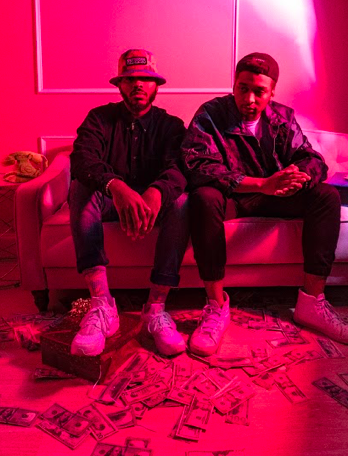 Untxlted is an up-and-coming R&B musical group created by two young artists known as Tra and Christiann D'Angleo. Both artists, dancers, producers, and songwriters, the duo is destined to be Atlanta's next hottest R&B group. The group has made special appearances at the A3C Festival, various universities, and other shows in the Atlanta area.
Untxlted is described as unique, nostalgic and a group that incorporates their sense of style into their music. Tra says, "It's an experience, we want you to experience the full thing. Think of it like a restaurant, when you go into a restaurant, you don't just go for the food, you come for the vibe of the people, the atmosphere, the waiters and their positive attitudes. Untxtled is the same way, we want you to experience the whole thing. We don't just "do" music, we do music."
How did Untxtled first begin?
Christiann: I dropped a song called "Do This" produced by Noo$e. When I dropped the song, everyone was mad that it was so short. I was like OK, I'll get a feature. Tra comes in here and already hears the song every day, so I'm like "Go ahead, try it, do something with it." Next thing you know, he did it in two hours. After we put the song out, people went crazy. Georgia State blew up, Clark Atlanta blew up a bit. We had an interview with people from there, and since then people loved the vibe. We weren't a group then, we never thought we would be an R&B group because we were both on the solo wave at the time.
Tra: It's all vibes honestly, we definitely didn't plan this. It was just kind of by God.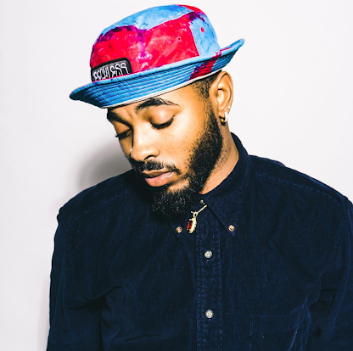 What influenced your decision to become an R&B artist over other genres?
Tra: We're both real R&B artists. We were both solo artists, but also it's the ear that we have for our own beats. Before we even linked, I don't come across too many people that hear what I hear sonically, and to run across someone else who heard something very similar to what I would produce myself is what sealed it for me. That's how I knew it was meant, it was so genuine.
Christiann: For me, I would kind of say my family played a big role. My mother sings, like everyone in my family sings. Growing up, it was church or R&B music. Me being in a musical household 24/7 is what influenced me.
Do you feel like R&B still holds a place and is relevant in society today or do you feel it is often overlooked?
Christiann: R&B has a place I feel like again. Bruno Mars just did it, so I feel like it's a start, but now it's time for the youth to bring it all in and have people respect what the youth is trying to do. The problem is that the younger generation and the new generation need to come together as one. I feel like that's the reason why a lot of things aren't happening because I feel like we always pay homage, but do they really appreciate the homage we're paying?
Tra: R&B always has had a presence. Many people think of the '90s as being the golden age of R&B, and that's where our focus is. We're '90s babies so we can really bring that back to life, but just modern. Modern vintage, that's what describes us, from our fashion to the nostalgic music to everything.
What would you say is the biggest challenge for R&B artists?

Tra: R&B is slept on when comparing it to everything else, and I will always say that. That's why it is our goal to do all we can now to make sure that people don't continue to sleep on R&B more than they already do.
Christiann: People appreciate R&B artists when they're good here. If you go to showcases, they appreciate good R&B, that's why I feel like R&B artists have high expectations for no reason. You'll meet great rappers all day. However, R&B artists hold that higher ceiling where we are held accountable for a lot more stuff. It's unfortunate, but it gives us the motivation to make us want to work harder.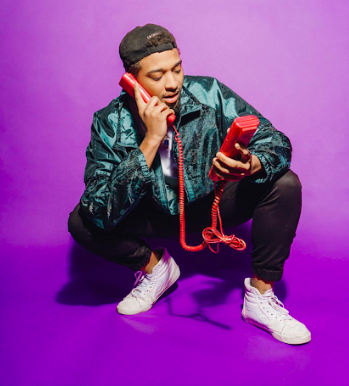 What do you think can be done to prevent that?
Christiann: I say visuals. If you see rappers nowadays, they're giving you a visual look at the product they're presenting. I feel like R&B artists aren't serious about giving out a great video, great concepts or great content.
Tra: To me, the market is so dense. That's really the root of the issue. … You have to be over the top.
What advice would you give an aspiring artist?
Tra: Be yourself — people forget that. You have so many artists out here trying to intimate other people. It's fine that they inspired you, but where is your originality?
Christiann: Learn how to do everything. Write songs, produce, everything. You shouldn't be waiting or relying on people.
Tra: Surround yourself with people who are not only going to push you but who have the same mindset as you.
Christiann: Don't be comfortable.
What's next for Untxtled?
Christiann: We have a few shows coming up this month. As far as songs, right now we have "Do This" on Apple Music, Spotify, anywhere really, just search the name Untxtled.
Tra: Sometime this month, we're going to be dropping our next single called "No Time."
You can find the Untxtled duo on Instagram @just.tra & @_heychristiann