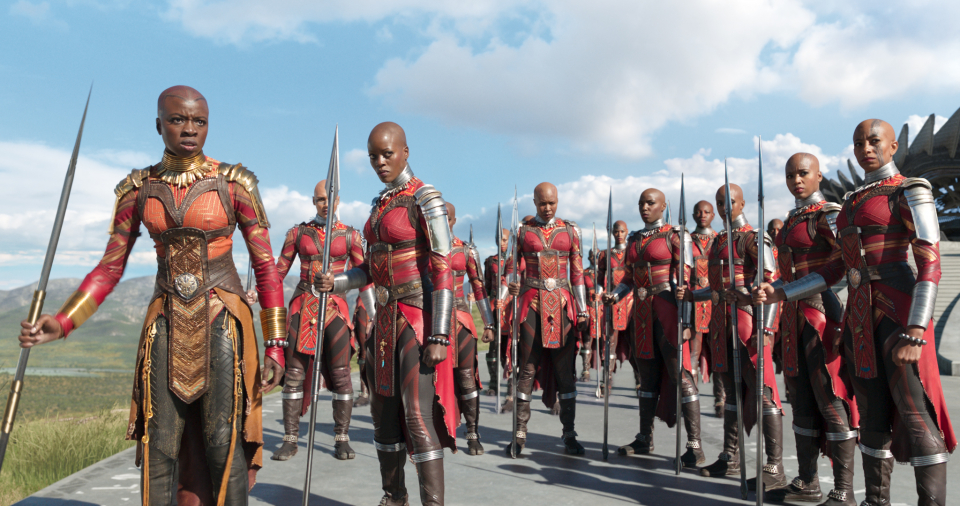 Imagine being able to catch a direct flight to a land where T'Challa rules with Nakia by his side, the Dora Milaje protect their people with love and force, and the Vibranium empowers and rejuvenates the people.
The Atlanta Airport attempted to bring the world of Black Panther to life by displaying a direct flight from Atlanta to Wakanda.
The Twitter account for the Atlanta Airport tweeted an image of the flight with the hashtag #WakandaForever.
Following the post, thousands retweeted the image and it was liked by over 30k people.
Black Panther fever continues to have a worldwide impact. The film earned an astounding $426 million during the four-day weekend allowing it to break multiple records.
Following the post, by the Atlanta Airport's twitter page, others responded, including Black Panther star Lupita Nyong'o.
The bags are packed 😂😩 #WakandaForever pic.twitter.com/X8U554vWxh

— Atlanta Airport (@ATLairport) February 19, 2018
The bags are packed 😂😩 #WakandaForever pic.twitter.com/X8U554vWxh

— Atlanta Airport (@ATLairport) February 19, 2018
Will there be colonizers on this flight? 😬😤🤔😐

— intelligenturbanist (@Urbanism1282) February 20, 2018
Do i need a Visa or a Wakandan lip tattoo?

— John B (@jbrock727) February 20, 2018
Do i need a Visa or a Wakandan lip tattoo?

— John B (@jbrock727) February 20, 2018