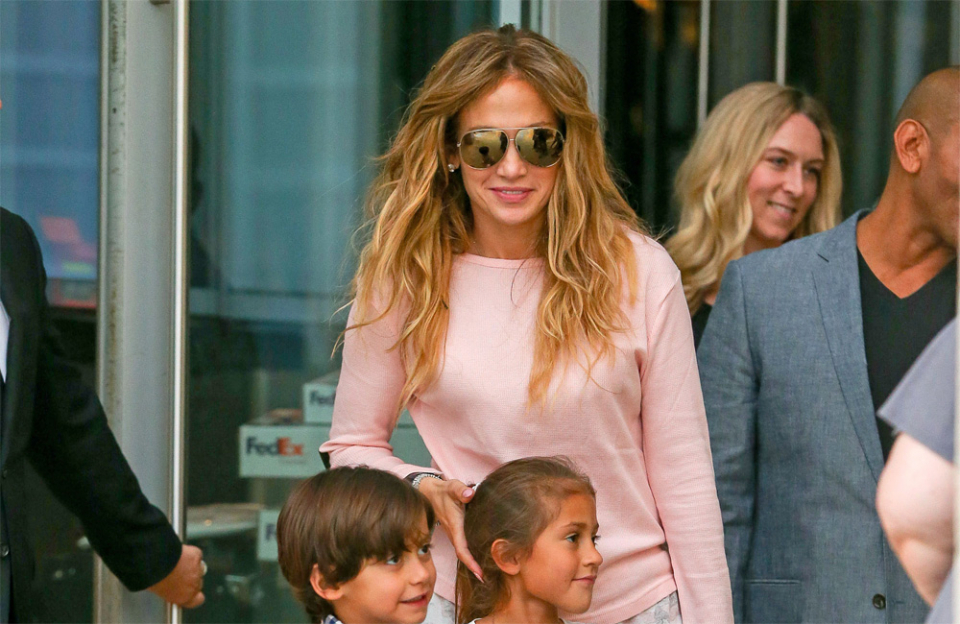 Jennifer Lopez has posted touching tributes to her twins Max and Emme on their 10th birthday.
The "On The Floor" singer used Instagram on Thursday, Feb. 22, 2018, to share a montage video of her boy and girl — whom she has with ex-husband Mark Anthony — growing up, and wrote alongside it how she can't believe a decade has gone by since the two were born and changed her world.
Lopez captioned the clip: "It's hard to get my head around the fact that it's been 10 years since these two forces of nature came into my world and changed my life forever … you healed my soul and rejuvenated my existence … you taught me about love and life and myself in a way I never imagined… and I am forever in love with those beautiful faces … #wheniseeyourfacetheresnotathingthatiwouldchange #becauseyouramazingjustthewayyouare."
The 48-year-old singer and actress — who is dating Alex Rodriquez — then wrote individual posts for each of the twins.
For her daughter Emme, Lopez, who calls her children her "coconuts," wrote: "Emme you are my soul, my inner child personified the most joyful deep and sensitive human being I have ever met … and I adore everything about you … your artistry, your independence, your strength and your sensitive spirit … Happy 10th Birthday my marshmallow princess … I know you're growing up so much but you will always be my precious coconut."
While calling her little boy an "old soul," she added: "Max you are my heart, my love and my light … you brighten up every day for me with your kindness and caring, your love and awareness … your energy is unmatched, your sense of humor makes everyone around you laugh, and I marvel at your depth of understanding of people and the world … my old soul, my beautiful boy, Happy 10th Birthday I know you are getting so big but you will always be my precious coconut."