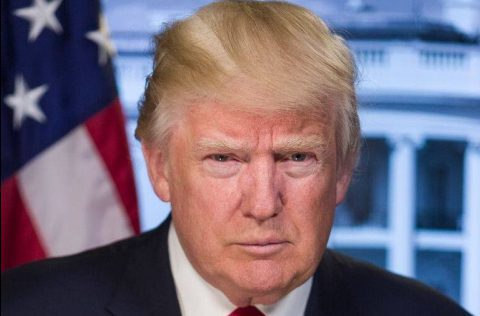 President Donald Trump's surname might as well be changed from Trump to "Traitor," as far as gun groups and advocates are concerned, for even daring to broach the subject of new gun restrictions, much less passing gun control legislation with any teeth.
Condemnation and consternation are coming from gun groups and hunters as Trump has flirted with the idea of expanding background checks for gun purchases, limiting young people's access to guns, and ending the sale of "bump stocks" after 17 students and staff members were killed in the Florida school massacre.
Gun groups take this as the ultimate act of betrayal — especially since they take credit for putting The Donald in the White House.
This stance represents a radical 180-degree turn from Trump's previous position on gun control, which has incensed members of the National Rifle Association (NRA), the seemingly omnipotent firearms fanatics who gave more than $30M to Trump's presidential campaign.
Gun advocates have already threatened legal action and political retribution despite the fact that President Trump has made no promises to even go forward with the gun control measures.
During his promise to parents and students to make schools safer and curb gun violence after the massacre at a Florida high school, gun advocates see a weakening resolve from the man they voted for in droves.
"Out in the firearms community there is a great feeling of betrayal and abandonment, because of the support he was given in his campaign for president," Tony Fabian, president of the Colorado Sports Shooting Association, said Friday, according to msn.com.
Nikolas Cruz reignited the fiery gun debate after he used a semi-automatic assault rifle to slaughter 17 people and injure many others in Parkland, Florida. After subsequent protests, town hall meetings and student walkouts by the hundreds of thousands, a crack in the Trump facade is clearly discernible.
Clearly caving to pressure, Trump announced that assault rifles should be kept out of the hands of anyone under 21. He endorsed more stringent background checks for gun buyers, and ordered his Justice Department to work toward banning rapid-fire "bump stock" devices.
Reacting with typical volcanic rage, Gun Owners of America  (GOA) sent out a memo to its 1.5 million members to call the White House and "Tell Trump to OPPOSE All Gun Control!" The GOA claims the congressional Democrats are trying to persuade the president towards their "disastrous gun control efforts," the message said. "And sadly, it may be working."
Approximately 55 million people own guns in the United States, according to a 2016 national survey conducted by Northeastern and Harvard universities.
Even though 50 people were killed at a concert by a single gunman in Las Vegas last year, Trump's call to restrict bump stocks like the one used by the shooter triggered outrage among gun owners, the NRA and the GOA. The devices allow a shooter's semi-automatic rifle to mimic a machine gun. The Bureau of Alcohol, Tobacco, Firearms and Explosives (ATF), however, is currently conducting a review to determine if it can regulate bump stocks without action from Congress.