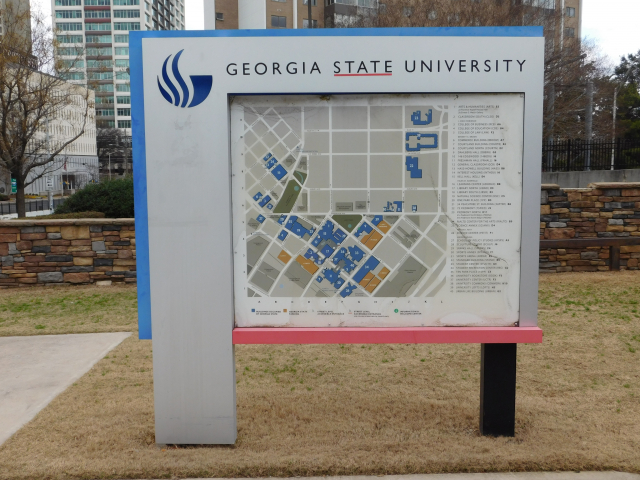 Recently, it was reported that a student at Georgia State University stabbed another student during an altercation. Now, according to the school's police chief, a GSU student spat on the other student and punched him before the stabbing.
The student who was spat on and punched stabbed the other GSU student multiple times in a university dorm.
On Tuesday at 1:27 a.m., GSU and Atlanta police responded to a call regarding the fight in Piedmont North, said GSU Police Chief Joe Spillane.
The student stabbed has been identified as Nakia Roach. Roach was found in the laundry room of building B in Piedmont North with multiple stab wounds.
Roach was in stable condition when he went to Grady Memorial Hospital. Sean Rowtham was found by police in the dorm lobby and arrested after the stabbing.
"After interviewing witnesses, it was determined that the two males know each other and had an ongoing dispute," Spillane said.
"The male who was stabbed was actively looking for the male who stabbed him," he adds.
According to Spillane, Rowtham was holding a knife at his side when located by Roach. He took the knife out as soon as Roach came into the laundry room but didn't threateningly hold the weapon.
Spillane also says that "Roach is about twice as big as Mr. Rowtham."
Roach has been charged with simple battery, and Rowtham has been charged with aggravated assault in the altercation.