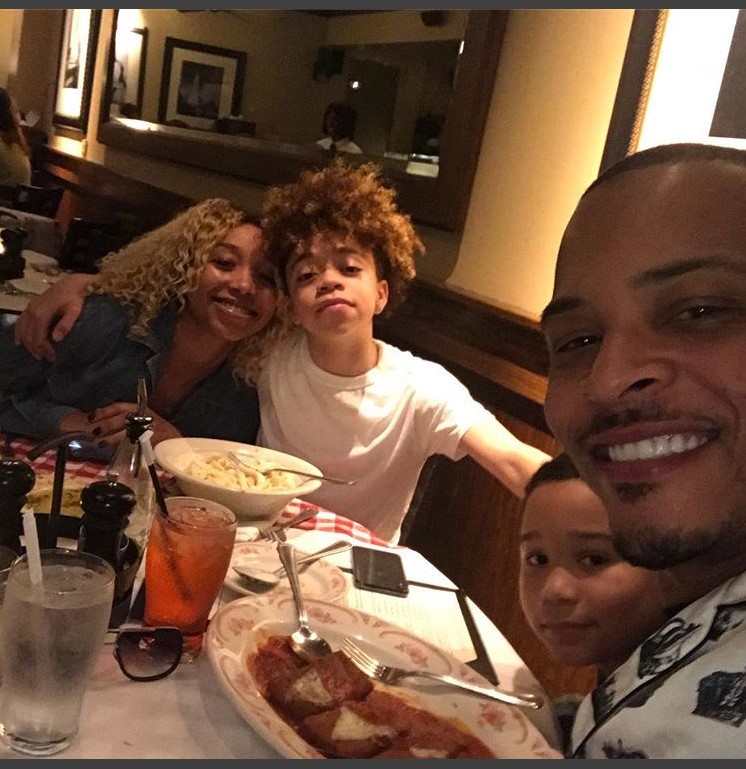 We know rap boss T.I. loves his guns. And he stands for the protection of the 2nd Amendment that allows citizens to bear arms. But there is a limit to his staunch support for gun owners.
He, like many celebrities such as Gabrielle Union, Ellen DeGeneres, and Kim Kardashian, has weighed in on the senseless and entirely preventable gun-related carnage taking place at schools due to gaping holes in the laws. This has enabled one mentally unstable Caucasian male after another to mow down school children from Newtown, Connecticut to Parkland, Florida with callous disregard for human life. (How they are not referred to as terrorists mystifies many, but that's another story altogether).
Millions of students — and parents — have taken to the streets to demand immediate action from federal legislators and the president to enact sensible gun measures to prevent these horrific episodes from repeating themselves with such frequency.
T.I. was posted up by TMZ this week and his response on gun control may come as a surprise to some.
"It's a tough one," he told TMZ. "I think you should probably make it more difficult for people who aren't mentally stable to have guns, and maybe there should be some… I just honestly feel like if you lose the right to bear arms as a citizen, then you know what I'm saying, it's easy to enslave. It's easy for the government to enslave people when they don't have the right to bear arms."
We all know that T.I. believes in firearms as a means of personal protection. He famously served time in federal prison for attempting to purchase machine guns just before the BET Awards in 2007. But he also wants to maintain the right to bear arms as a means to prevent government tyranny. However, folks should definitely be put through the vetting process before they are allowed to purchase potential killing machines.
"I think mental stabilization needs to be a big part… Just not being a felon isn't enough. We see that, that isn't working. People think that the felons that's causing all the problems, but you know, it seems as though people who have been given a gun license, who bought guns legally… Those are the ones causing all the mass hysteria, so I think that our system's broken." he said.