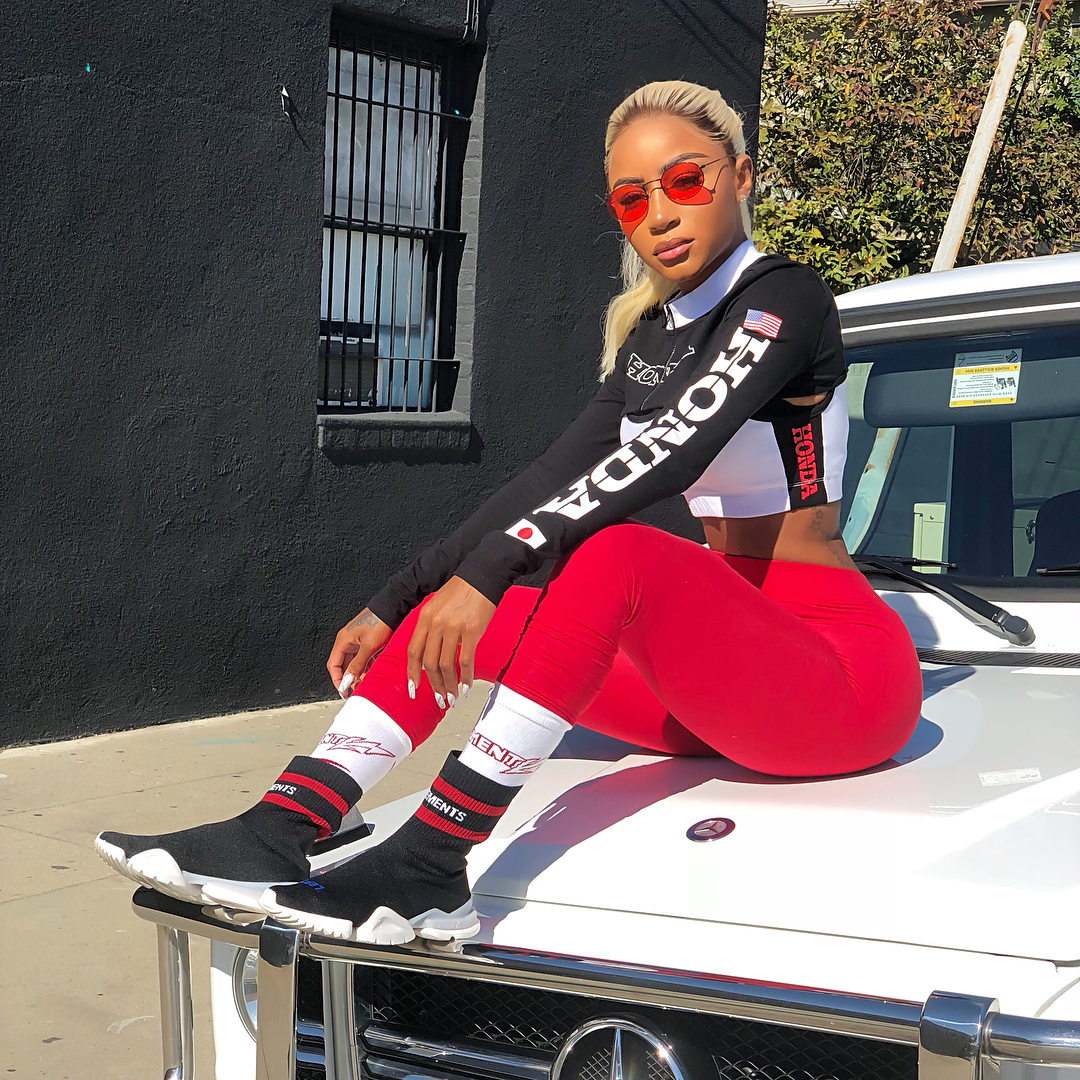 When Instagram users log onto the platform they are usually bombarded with hundreds of copycat fashion stores and ads. But through all the noise there is one voice that stands out from the pack. Jai Nice, the owner of the successful fashion company Kloset Envy, has never been conventional. From recreating pieces in her closet in high school to taking a moving leap to Los Angeles, she saw a vision and has worked her hardest to carry it out ever since. And maybe that's why so many people love her because Jai has never been afraid to show the struggle behind her success.
Nice now has a massive following of over 1.3 million subscribers on Instagram where she shares her latest fashion finds, hot pieces from her store, and daily inspiration that draws you even closer to her authenticity. Rolling out caught up with the mogul to talk business, motivation and staple pieces for a wardrobe.
Tell us a little about yourself and how this all started.
My love for fashion actually started in high school and I knew it was a problem when I would sit in my room and cry because I couldn't find anything to wear. I didn't grow up with money so I started using what I had to create new outfits. If I had to cut pants into shorts or bleach a shirt for a washed out look; I would do whatever it took to look up to par. It was such a passion and back then I realized that I wanted my own clothing company one day. At 18, I wrote a business plan and moved to L.A. but after talking to a lawyer I knew I needed money to start. So I sold all my clothes on eBay and places like that and used the money to buy vintage clothes, which sold like crazy. As it grew, I got a website and did everything I could to make the brand look presentable.
Why do you think it started growing after your first few sales?
At first, my inventory was really slow and only made like $5-$10 but I never gave up and kept it going. With my consistency, the company eventually started paying for itself. So I was able to hire a creative team and here I am today with my own warehouse.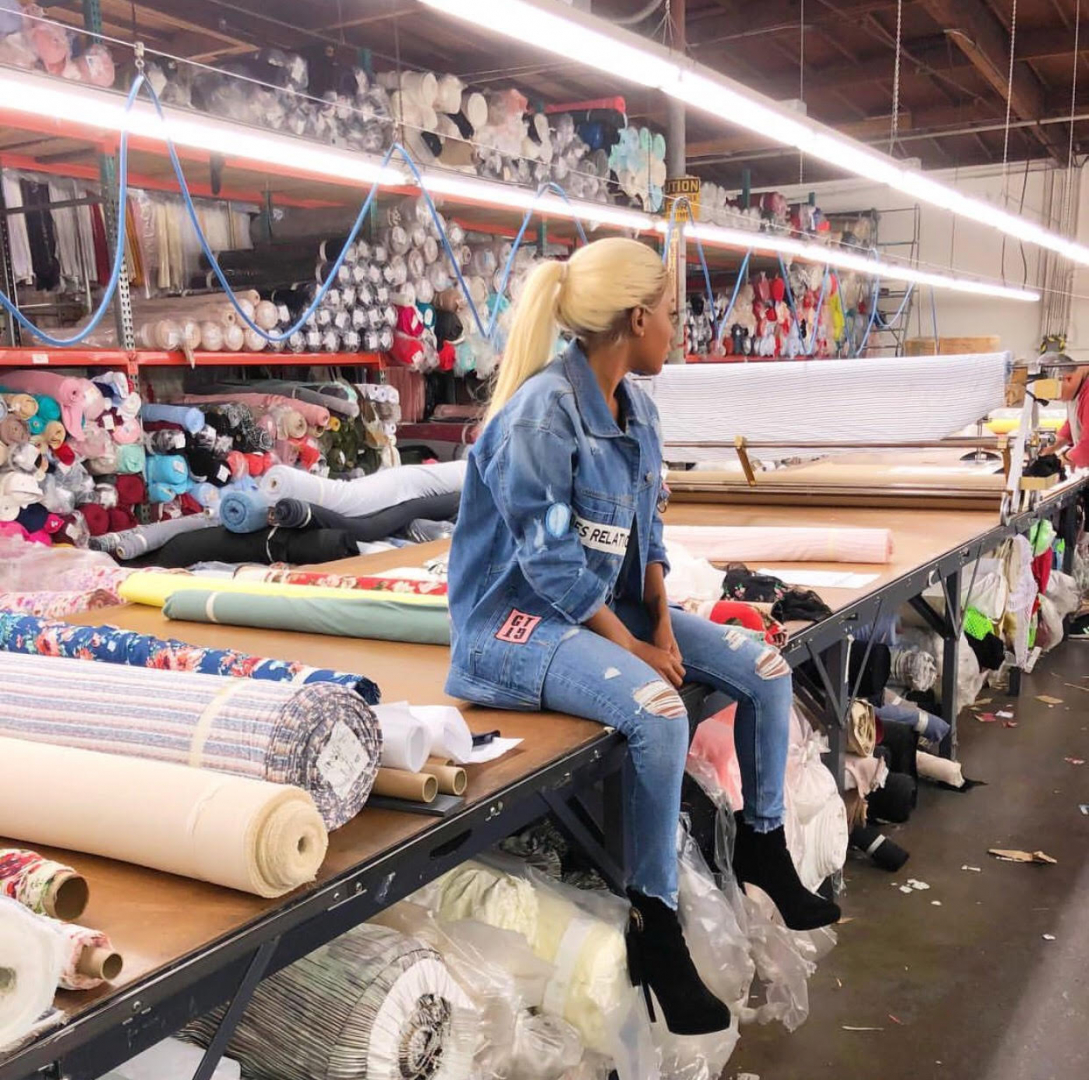 So you mentioned going to vintage stores to find clothing but how did you find new inventory that wasn't in stores?
I really did my research on wholesale and vendors because I knew that it was something I wanted to do. I didn't have a mentor or anyone giving me advice so I had to research any question I had.
What has been the biggest lesson that's significantly influenced your journey?
I learned to not look for the support and when things are not working out don't ever get discouraged. I feel like that's a lot of people's downfalls because they want overnight success. My company was in my house for the first three years and I didn't move out until I had outgrown it. You have to crawl before you walk but in today's world people aren't willing to do that.
Do you think that contributed to your success and being able to stand out?
It's all about the consistency. I just feel like you have to be truly passionate about it. It's only so long that you can look and copy what other people are doing. I know fashion and I know that this is my true gift and to me, that's what keeps me apart. I don't go and Google about the latest trends; I create them myself and put myself in the shoes of my consumers. Another thing, money was never my goal. People want support and popularity but don't do that. Work so hard that people can't take their eyes off you.
So in your personal wardrobe, what are some staples you must to have?
Boyfriend jeans, joggers, crop tops, platform booties and a pair of sneakers. I'm more of the tomboy chic girl.
What are some other fashion brands that you really love?
I love Forever 21 and H&M. I could put on a $100 outfit and make it look $1K because I know fashion. It's not all about the labels. At the most, I'll probably have an expensive bag or shoe. Going straight to designers is what everyone is doing. I'm usually really simple but different.
How do you know when you're ready to launch a business?
You can just feel it. You know when you're ready [when] nothing and no one can disturb your peace of mind and your dreams. You have to look at it like you're all in it by yourself so that you never look to anyone for help. I still oversee everything we do for Kloset Envy because I enjoy doing it. Do business because it's your passion, not because you're concerned with what other people are doing and wanting to do it better.
To keep up with all Jai Nice is doing, you can follow her on Instagram at @jai_nice and her store Kloset Envy at @klosetenvy.