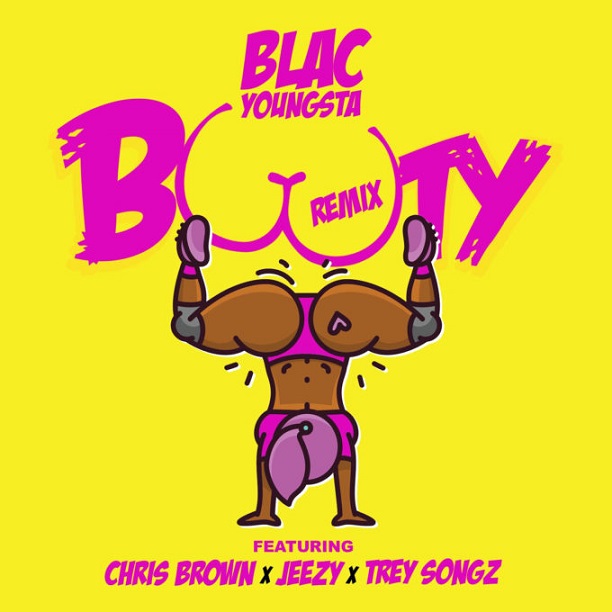 Just when you thought Blac Youngsta's hit single "Booty" couldn't get any hotter, the Memphis, Tennessee, artist has taken a blowtorch to our expectations. The strip club anthem now has a facelift, thanks to verses from Jeezy, Chris Brown and Trey Songz. Each artist brought a dynamic twist to the catchy single. Both Brown and Songz left the vocals at home on this one.
"Got my money on that a—, okay, what you sellin' me?
"I said I gotta spend a bag, okay what you tellin' me?
"I ain't playin' with yo a—, I already got too many felonies
"If my bullet stick out, you gon' really get the rest of me"
Blac Youngsta recently appeared on "The Breakfast Club" to talk about his gift of a new booty to one lucky fan and his new project, 2.23.
Check out "Booty (Remix)" on YouTube.