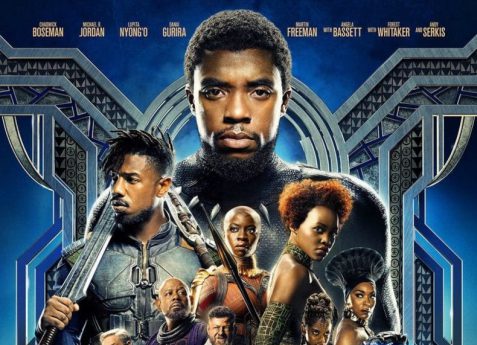 By now, most people have seen Black Panther at least once and the box office has shown its popularity. Since it premiered, Black Panther has flown past $700M at the box office and may be the top-selling superhero movie of all time. Throughout the US, people came dressed in African garb and unknowingly participated in the largest spontaneous Black Cosplay in world history, Beyond a shadow of a doubt, Black Panther is popular among Black people because of this movie but there might be a problem in the future if sequels follow the comic book. The comic deals with some very touchy subjects that pop up in Wakanda that include sexuality, the role of the Dora Milaje, Black Panther beating up a Black woman and losing all its vibranium to a White man.
Let's start with the Dora Milaje. This group of strong, powerful Black women not only serve to protect the king but also to serve him. The Dora Milaje are supposed to be women from throughout Wakanda who are potential brides for the king. In Wakanda's past, the Dora Milaje was also supposed to perform wifely duties for the king that included sex. However, T'Challa removed this requirement from the group.
But some Dora Milaje did not want to marry the king; they would rather marry each other. It turns out that two former members named Aneka and Ayo become lovers. Aneka killed a chieftain in one of the villages because he was abusing women. She was sentenced to death; however, Ayo rescued her and both women went into exile from Wakanda. They would later go on to form an all-female mercenary group called the Midnight Angels.
A former Dora Milaje named Queen Divine Justice, aka Chante Giovanni Brown, left Wakanda for the streets of Chicago. She became disillusioned with her life in the group and later hooked up with an enemy of Black Panther named Vibraxas. During the storyline, Black Panther is hallucinating and attempts to kill Queen Divine Justice in a brutal beating. He comes out of the trance and realizes his mistake and makes amends.
Another big shocker is that Wakanda will have all its vibranium stolen by one of Marvel Comics' most powerful villains, Dr. Doom. The theft will kick off an exciting series of adventures that will cross with several Marvel characters including Deadpool. So, as Black Panther continues, keep an eye on the storyline.