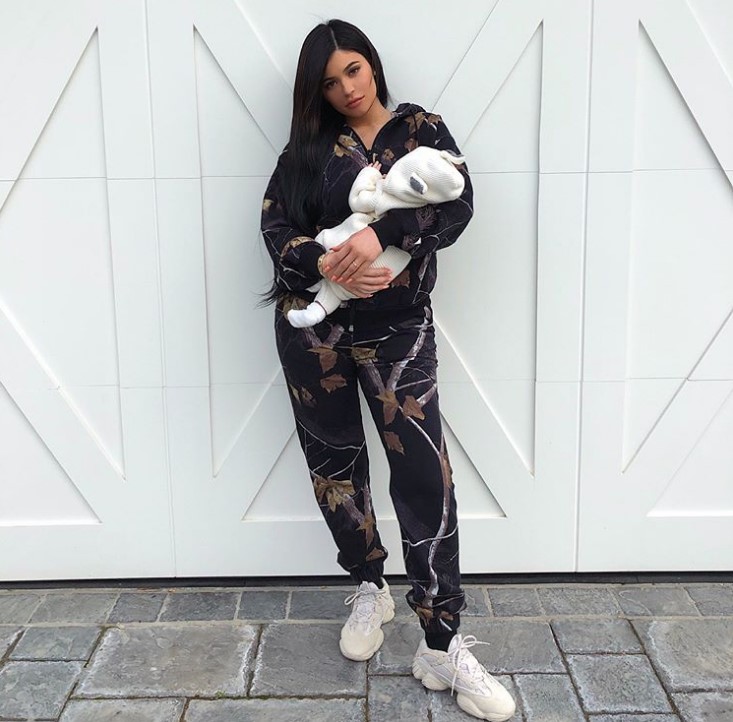 The youngest member of the Kardashian-Jenner clan has been missing in action for the past year as she navigated first-time motherhood and her volatile relationship with the baby's daddy, rapper Travis $cott.
The rapper has yet to officially say that he and Jenner are an item, though he does admit to being the father of Jenner's first child, Stormi.
Jenner celebrated her baby girl's milestone on IG Thursday with a sweet mother-daughter photo, writing in the caption, "My angel baby is 1 month old today."
And now that she's given birth to Stormi one month ago today, Kylie has now sworn off her self-imposed moratorium from social media and has gone back to dominating SnapChat once again.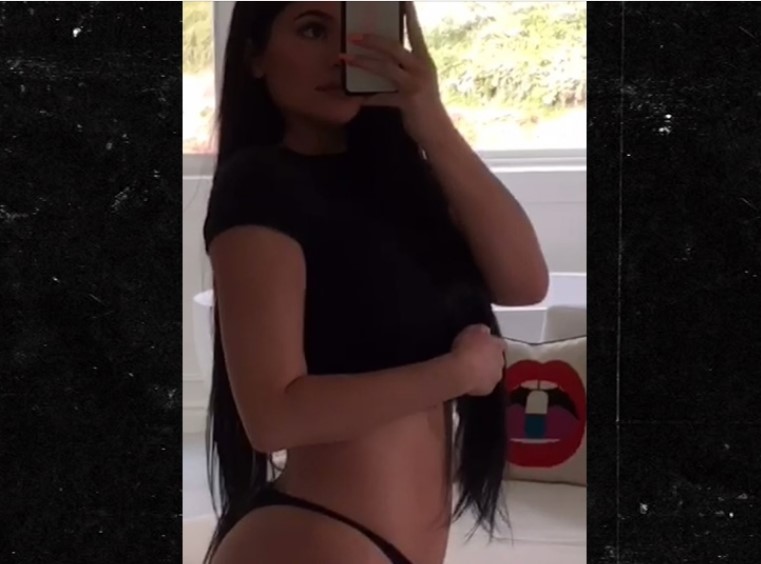 Kylie also showed herself in full motherhood mode, cradling her baby girl in head-to-toe Yeezy. SnapChat Queen Kylie couldn't resist flaunting her postpartum progress in a little crop top and a pair of panties:
Scott also shared his joy about the baby. "My lil mama 1 month today," he wrote on top of an adorable snap: a close-up of Stormi's sweater that reads "DADDY" inside a red heart. "Her favorite unit of course," Scott joked, presumably referring to "parental unit."