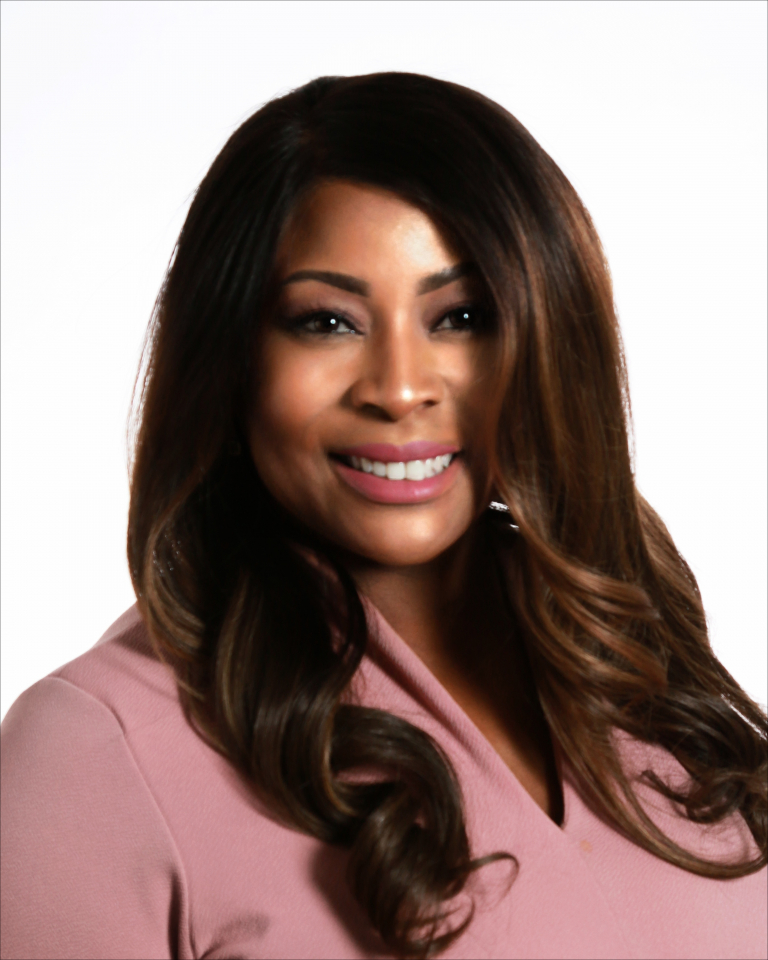 Raeshawn Bumphers is the owner of the Pink Poodle Dress Lounge in Detroit and is currently preparing for the spring 2018 grand opening. PPDL is a vintage and modern bridal salon and dress lounge that will offer a variety of dresses, shoes and accessories for its customers. PPDL is one of only a handful of bridal salons located in Detroit, and as one of the winners of the Motor City Match Round 10 contest, Bumphers won $25K that will be used to bring PPDL from online to an actual brick and mortar dress store located on Detroit's East Village area.
Bumphers' vision for PPDL includes offering wedding planning services along with invitation design and printing.
"I am very excited to be a business owner that will help contribute to the vitality and comeback of Detroit," says Bumphers. "Pink Poodle Dress Lounge is a dream come true and I look forward to providing my customers with a quality experience whether they are looking for the dress for their big day, a special occasion or a night out."
PPDL will also serve other purposes, including serving as a rental venue for bridal and baby showers, luncheons and small parties. PPDL will also offer beauty services with an onsite makeup artist and nail technician. Bumphers is also collaborating with David Abraham Custom Clothiers in Birmingham, Michigan, to offer a variety of prom and bridal packages. In addition to all of that, Bumphers is working on a nonprofit geared toward young girls. She hopes to serve as a role model with the message of never giving up on your dreams or passion, and being great at whatever they do in life. She looks forward to offering young girls in the Detroit Public Schools Community District the opportunities for an internship that will be focused on the fashion, bridal, marketing and hospitality industries.
Rolling out recently spoke with Bumphers to get her perspective on being a successful woman entrepreneur, the skill sets that are essential to future business leaders and innovators and more. Check out the interview below
What inspires you to show up at work every day?
As a business owner, you're either going to own it or chaperone it. I decided to be a successful business owner that requires me to work on my business every day. I have worked for companies for over 20 years providing greatness from skills I learned to adapt to my own business. The enjoyment and passion make it easier to show up every day.
Who or what motivates you and why?
My motivation comes from being a role model for young girls and women. I have the desire to see our girls glow and grow as successful businesswomen, wives, and mothers. Our girls shouldn't be intimidated nor taught to do what society thinks they should so. I have a passion for helping young girls do what they think they cannot do and be good at what they set to accomplish.
Describe the skills that will be essential to future business leaders and innovators.
Business leaders and innovators require passion, business education and work experiences. Passion for your business brings ongoing ideas and you do the best in what you enjoy. Business education and work experience go hand and hand providing skill sets that could be used in any industry for business owners. You must continue educating yourself to keep up with technology and marketing by simply attending seminars, reading, and/or group sessions. Stay fresh in your business.
What are the three most important factors of being a successful woman?
Education, passion, and business work ethics are important factors for being a successful woman. Simply being good at whatever you do.
What are the do's and don'ts for young women in business?
Don't feed into negative energy. Do surround yourself with positive energy people and don't be afraid to step outside your circle. Be open to listening to other business opportunities and ideas that could possibly expand your business or open new doors.
Name three successful female role models and explain why you admire them
My top three successful female role models are Beyonce, Michelle Obama, and Renee Flucker. I admire Beyonce for her boldness in supporting and fighting for women. [She's] a businesswoman [who] knows [what she wants] and get what she wants and balances it all while being a wife and mother. Beyonce is more hands-on in her business, however, she knows exactly how to delegate.
Who wouldn't admire Mrs. Obama? Well-educated wife and mother who has held the first lady title with the utmost respect for her own agenda that was implemented with care, class and dignity.
Renee Flucker is the founder of the Midnight Golf Program based in Detroit. Mrs. Flucker has given me the courage to begin my nonprofit organization for young girls, a passion I wanted to pursue for years, however, [I] felt intimidated. Her passion and dedication for helping over 200 students annually with life lessons and college preparations influenced me to do more with our youth.
How do you successfully grow from business failure?
Change is how you successfully grow any business failure. If it doesn't work, change it or add on to it immediately, or your business will be exactly where it is at your second year. Prior to approaching the second year, make some adjustments. Brainstorm with other businesses. Collaboration goes a long way in any business.