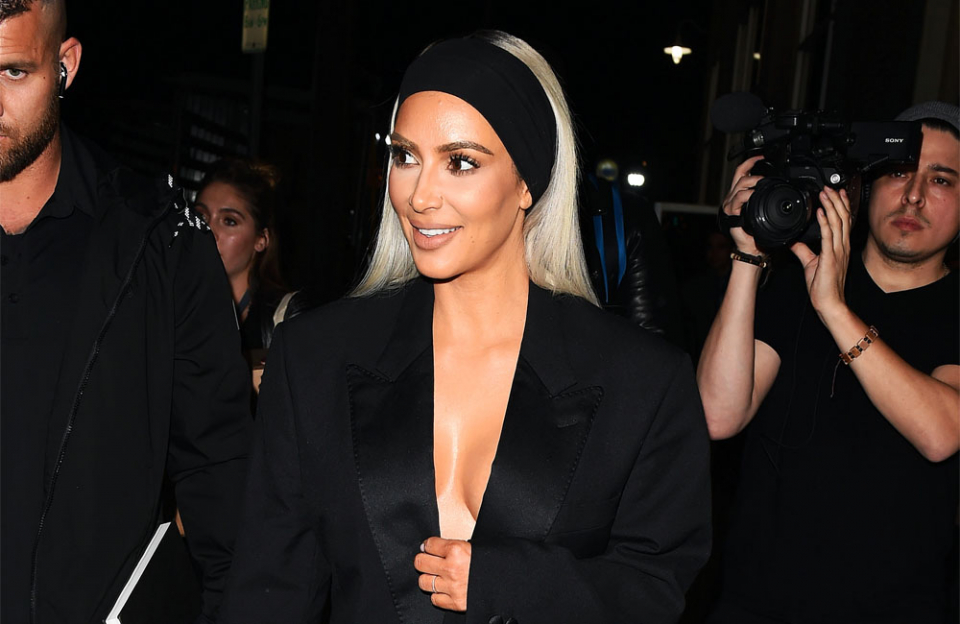 Kim Kardashian West has accused Saint Laurent of copying her husband, Kanye West.
The 37-year-old star reposted a picture of the designer's stage set up from their fall/winter 2018 collection in Paris, but she seemed to be implying that their creative direction was not an original idea.
Posting the photos with her story, she sarcastically wrote the caption: "Cute YSL"
She then posted a photo of her husband, rapper and singer Kanye West, at one of his "Yeezy Tour" shows, where the lighting and stage arrangement appear extremely similar.
This isn't the first time that Kim has called out copycats who appear to replicate her or her husband's styles. In 2014, she posted a photo of Kanye and oldest sister Kourtney's ex, Scott Disick, and fans accused her of calling out music's power couple Beyoncé and Jay Z.
In the photo, Kanye is wearing a black ski mask over his face and the reality star captioned the picture with the hash tags: "#ThrowbackThursday, #Lastyear, #StyleIcons, and #LordDisick."
Fans were quick to suspect that the "Keeping Up With the Kardashians" star was referring to Beyoncé and Jay Z wearing black ski masks in their "On The Run" tour promotional images, and during their on-screen performances of hits such as 'Crazy in Love', which came a year after the photo of Kanye was taken.
Meanwhile, Kim, Kanye and her sisters are enjoying a trip in Toyko, Japan, where Kim has been sharing pictures of the upcoming season 7 collection of Kanye's fashion brand, Yeezy, on her social media.
The fashion icon used Twitter to post the pictures of her outfits after jet lag left her unable to get a good night's sleep.
She tweeted: "I'm gonna post some Tokyo fashion real quick since it's 5 am and I can't sleep."
Another tweet confirmed the star was sporting the brand's new collection, as she wrote that her outfits were "all Yeezy season 7."