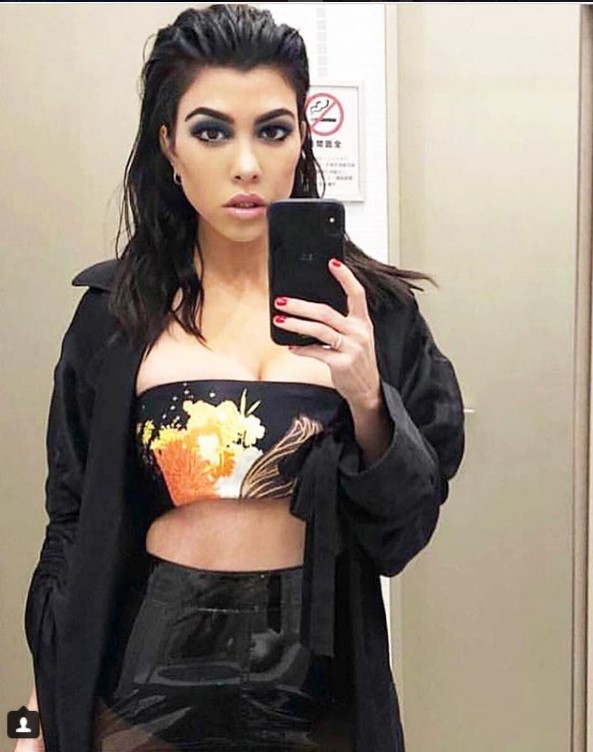 Kourtney Kardashian called her own sister Khloe Kardashian a "pregnant w—e"
during a bitter dispute on a plush ride off the coast of San Francisco.
The vituperative exchange took place during the most recent episode of "Keeping Up With the Kardashians" as they were taking a ride toward the legendary and infamous prison, Alcatraz. Kim Kardashian, who was present as the sisters clawed each other bloody, remained silent.
The fracas began when Kourtney Kardashian, the more reticent and reserved of the sisters, was completely absorbed in her activities on her phone.
Khloe Kardashian, arguably the most gregarious of the sisters, was getting more and more incensed at behavior she viewed as being rude.
Khloe instigated the altercation when she yelled at Kourtney, barking "What the f–k are you here for?! Get off your f–king phone call! You're a waste of space in my meter right now. You're annoying as f–k now when we're together. This is what you do; you're on your phone the whole time. You're just not present."
Kourney tried to justify being on her phone, but this only enraged Khloe.
"When we were in Costa Rica I looked crazy because I'm the one always trying to get you to have fun. I'm not going to be crazy. You'll be the f–king bitch!"
Kourtney, who never backs down from a confrontation, fired back with both barrels, 'F–k you, you f–king whore. You pregnant w—e!'
However, when the eposide of "KUWTK" concludes, the Kardashian sisters are getting back on good terms again. If you want to see it all happening, stay tuned for this week's episode of "KUWK."
Check out the clip below:
Source: YouTube/Keeping Up With the Kardashians