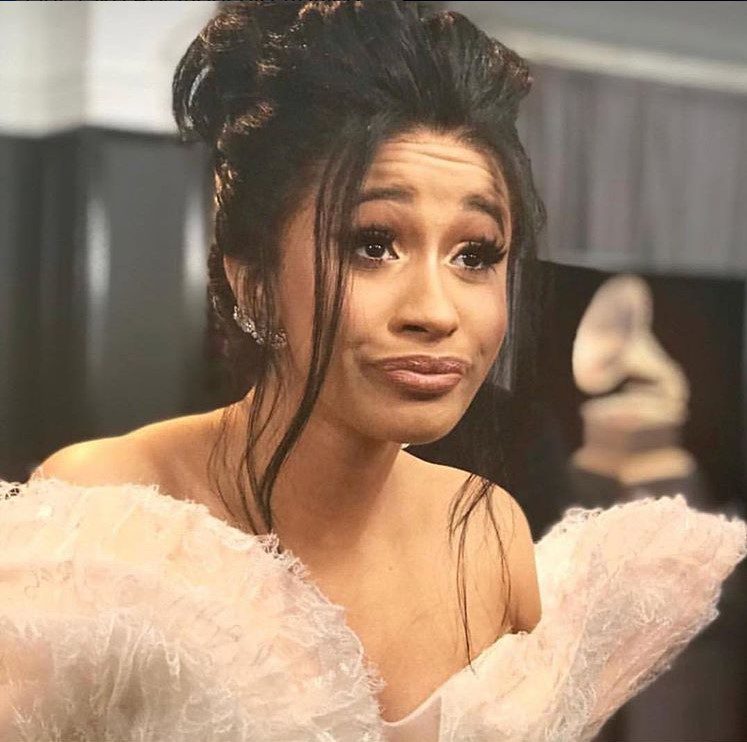 Rap renegade Cardi B is an unabashed stripper-turned-Instagram-star-turned-rapper, and she is very open to discussing her former career on the pole whenever the subject is broached by the media or her fans.
People magazine reported that Cardi recently explained that one of the most significant reasons she is ready to talk about the subject — and she believes folks will respect strippers because of it.
She said she continues to talk about this "because all of you don't respect me because of it, and all of you going to respect these strippers from now on."
"People say, 'Why do you always got to say that you used to be a stripper?' We get it,'" explained the 25-year-old to Cosmopolitan magazine. "Because y'all don't respect me because of it, and y'all going to respect these strippers from now on… Just because somebody was a stripper don't mean they don't have no brain."
Cardi started the interview admitting that her mother was appalled at her daughter's career choice.
That knowledge of her mother's sentiments propelled Cardi B to pursue her next avenues of revenue — mainly the reality show "Love and Hip Hop New York" and a music career — with renewed vigor.
"Knowing that she used to hate it, it didn't allow me to get comfortable with what I was doing," said the "Bartier Cardi" lyricist.
And now that she's a celebrity, Cardi B insisted she refuses to change her personality for anyone. Besides, what she is now personality-wise is a composite of all of her past experiences.
"Everybody got different beliefs and different religions and were raised differently, yet you also supposed to be careful you don't offend somebody," said Cardi B. "Everybody gets bothered about everything. Everybody got a f—ing opinion about you. If I change myself, then I'm going to lose myself, and I won't be who makes me happy."
Her mom helped her move on with her life towards music, hastening Cardi's current positioning as the most successful female rapper in the world today who accomplished feats that no other female has ever done. In the fall of last year, "Bodak Yellow" raced up to the top of the music charts, something that few other female rappers have ever done. (Lauryn Hill was more of a singer than a rapper when she hit No. 1 on the Billboard pop charts with "That Thang" in 1997).
Cardi managed to get people to respect her game, and she's demanding folks respect strippers in general because they deserve it. She believes that by getting people to respect her past, she change folks' thinking about women who are now manning the pole as she once did.