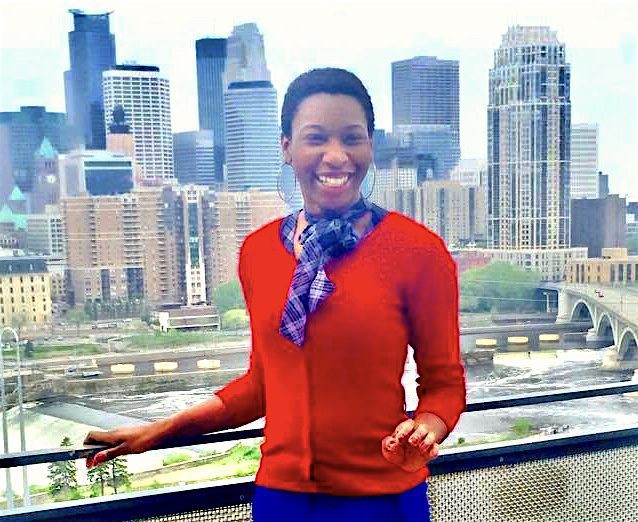 The Black Girl Magic Showcase was created by Faith Jackson to recognize deserving young women for their accomplishments. The event celebrates the achievements of girls in the areas of academia, entrepreneurship, leadership, performing arts, community service, STEM and athletics. More importantly, the program acknowledges the need to build self-esteem in young women and to create positive female leaders for tomorrow. BGMS will be held Thursday, March 29, 2018, at 6 p.m. inside the Klas Center located on the campus of Hamline University.
What inspired you to create this event?
Research suggests that Black girls sometimes get less attention than their male counterparts early in their school careers because they are perceived to be more socially mature and self-reliant. The lack of attention can lead to "benign neglect" that may diminish school attachment in both high- and moderate-achieving female students. This hit home for me when my niece, a child genius, began to fall victim to peer pressure discouraging her from continuing with high scholastic achievement. Through conversations with my niece I fully realized that it's not enough to just encourage our girls to excel, we must celebrate them when they do. So, I set out to find a way to celebrate and uplift the collective genius of our girls. This year while watching the Black Girls Rock! award show I thought to myself, I'll use this same model to highlight the achievement of Black girls in our community.
Black girls are six times more likely to be suspended from school than White girls (this disparity is twice as large as exists between Black and White boys). Black girls often feel marginalized in such educational institutions, describing them as unsafe, unwelcoming and abusive. Many family responsibilities, including caring for siblings, also disproportionately fall on Black girls. Moreover, societal biases and race and gender-based media stereotypes degrade and objectify our girls; yet, they prevail. With these hard truths as a backdrop, the sheer magic of Black girl success is even more breathtaking.
Who's helping you build this vision?
When I first got the idea to host an event, I bounced the idea around with friends and colleagues and folks were excited [about] it. I started to put a framework in place building on my prior event/project management experiences. Nine amazing women agreed to help bring this vision to fruition. We are happy to announce Neda Renee, the CEO of Successful Connections and executive director of Project DIVA will deliver our keynote address. Neda is a dynamic speaker and zealous community advocate.
We have received sponsorships from the Twin Cities community — both organizations and individuals. Thus far, we've received several individual donations and a named sponsorship from Robins Kaplan LLP, Dr. Verna Price (Girls In Action), Neda Renee (Project Diva), Martina's Tables. We are still open for donations and encourage all to visit our website to donate or become a vendor. Our girls are worth every dollar.
Grammy Award winner Ashley Dubose will serve as special guest and entertainment for the event. She'll be performing her hit singles "Be You" and "Chase It." 
What do you hope to accomplish?
I want the community to show up and celebrate our girls. I want the young girls to walk away feeling valued. I want them to be encouraged to continue good works. I predict because this is the first event the attendance will be limited and intimate. As a result, award recipients and other girls in attendance can spend time actually connecting with adult attendees for mentorship.