Why Minnesota Twins' Nick Gordon is the best rapper in Major League Baseball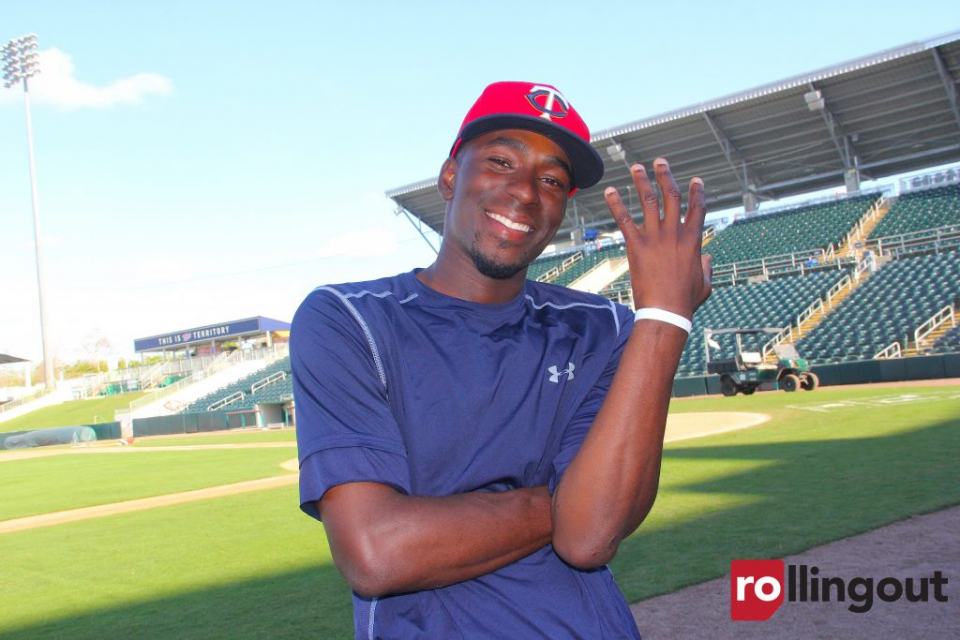 Sports and music have always co-existed in some form or fashion. Most athletes want to be musicians and most musicians would love to experience the glory of hitting a game-winning shot, scoring a touchdown, or knocking a home run out of the park.
But only a few athletes have mastered the art of music. In his earlier days in the NBA, Shaquille O'Neal was able to score a platinum plaque and spit rhymes with hip-hop greats such as The Notorious B.I.G. and Method Man. Allen Iverson flirted with rap in 2001 with his respectable "40 Bars" song. Iverson would eventually put the idea to rest after catching backlash from NBA officials who disagreed with the song.
Iman Shumpert, Damian Lillard and Lou Williams are athletes of this generation who have proven their skills as rap artists. But while the NBA has always produced a few good rappers, Major League Baseball has yet to have an athlete who could also hold his on behind the mic.
That has changed with Nick Gordon.
Gordon is a 22-year-old shortstop for the Minnesota Twins. And when he's not at making plays on the baseball field, he's in the studio rapping as G Cinco.
Gordon recently released an EP I Do It All which can be streamed on SoundCloud and Spotify.
Rolling out recently caught up with Gordon during spring training as the Twins played host to the Baltimore Orioles in Sarasota, Florida.
You were a top prospect in baseball. When did you first decide to become a rapper?
I started in middle school. It was in eighth grade. My friend made beats and I would rap over his beats. I soon had people telling me that I had good music.
How would you describe your style?
I make feel-good music. I don't rap about things that I don't do. It's all about making music you can ride to and that your kids can listen to. My latest video is "Big Checks." My brother let me use his car. I had my boys in it so it was a lot of fun.
Who would you consider your top five rappers?
My top 5 [are] Drake, Migos, Kanye, NBA Youngboy and Lil Baby.
If you could record with any artist, who would you choose?
Drake is my go-to guy. If I could work with anyone it would be Drake. He has so many styles. He does a lot when it comes to music.
How were you introduced to baseball?
Baseball runs in my family. My dad played, my brother plays. It's something we take pride in. I fell in love with baseball at a young age. All my life I wanted to be a baseball player.
There isn't a lot of African American representation in Major League Baseball in today's game. What advice do you have for African American kids who are considering baseball?
Do whatever your heart desires. For me, baseball is something that I love. Watching is different from playing. If you haven't given it a try, go out and enjoy it.
Watch "Big Checks" video: