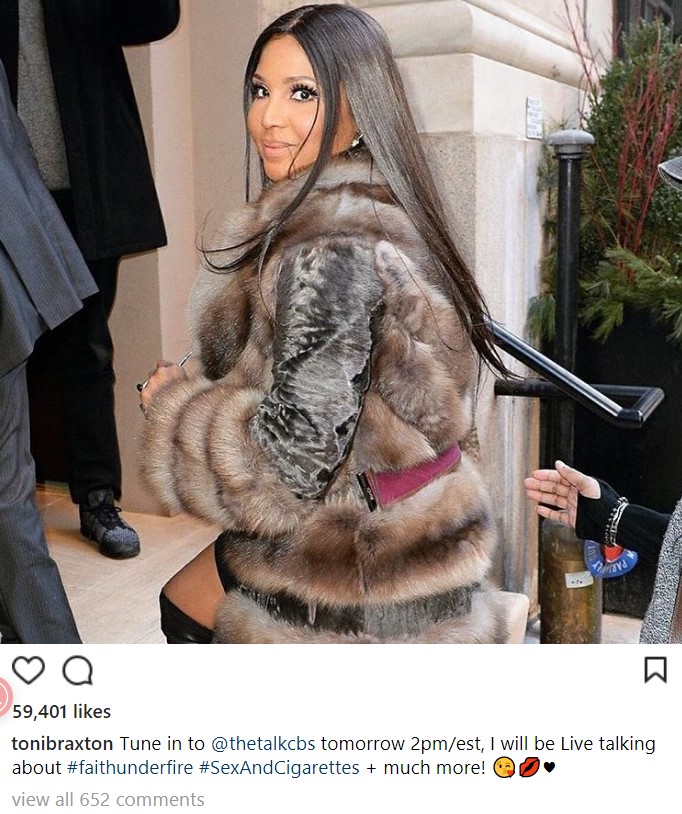 We all know by now that sultry songstress Toni Braxton is in love with music mogul Birdman. But now she is telling the world how she fell in love with the Cash Money boss and co-founder.
"He and I have been friends for a long time, for like 17 years, and it just grew from friendship to more than that," Braxton shared with Courtney Tezeno from "Entertainment Tonight" at the premiere of The Forgiven at the Directors Guild of America in Los Angeles this Wednesday, March 7.
"So you gotta keep your friends close," Braxton added. "You never know what can happen."
Braxton, 50, added that she and the man born Bryan Williams from New Orleans, 49, have been engaged since February. Back then she posted a promo for her reality show called "Braxton Family Values," and that was the moment in which she revealed the grand news to her sisters.
Their wedding is fast approaching and Braxton said she already has a blizzard of plans for her most momentous day.
"The cake is important … and the dress," she shared, "I'm particular about the dress … I have to find something that's appropriate but sexy at the same time.'"
As has been previously reported, Braxton also wants Drake to come to her wedding to Birdman to perform in one of the most important days of her whole life. She thinks that Drake is an amazing artist.
It helps tremendously that the Canadian-born rapper/singer is signed to Birdman's Cash Money record label.
Braxton spoke to the Sunday Mirror newspaper, sharing that "I think Drake is brilliant, I would love him to perform, and he's on Cash Money so we'll see."