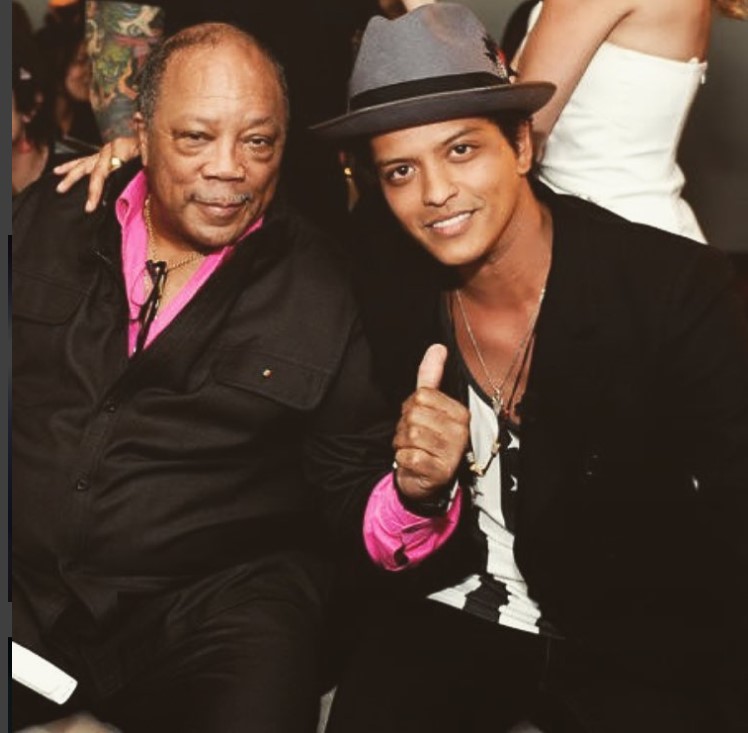 Another argument has erupted on social media about whether or not Bruno Mars is a culture vulture. Today, a video has surfaced of a woman passionately explaining during an intense debate why she feels Bruno Mars, 32, culturally appropriates black music.
Several others pointedly agreed. Others vehemently disagreed and stated why.
The video and the social media argument about Bruno Mars have gone viral — Bruno Mars has trended No. 1 on Twitter all morning — as both sides present compelling arguments about non-Blacks who blatantly exploit Black music and Black culture for selfish purposes. Whether or not this applies to Bruno Mars is the question.
"He is not Black at all and he plays up his racial ambiguity to be able to cross genres and to go into different places," the woman says, quickly revving up to fifth gear. She points out that Bruno Mars, whose musical style and stage presence often resembles Michael Jackson, Prince and other Black artists, has won a Grammy for Album of the Year, while the man he is most often compared to, Prince, never won such an award, remarkably.
"Bruno Mars is not an original artist in the same way that Michael Jackson was an original artist, in the same way that Prince was an original artist. What Bruno Mars does is he takes pre-existing work and he just completely word for word recreates it — he does not change it, he does not improve upon it. He does not make it better. He's a karaoke singer."
Check out the video below and see the responses on social media afterward.
Social media has weighed the evidence and mostly supports Bruno Mars, as evidenced by the positive tweets: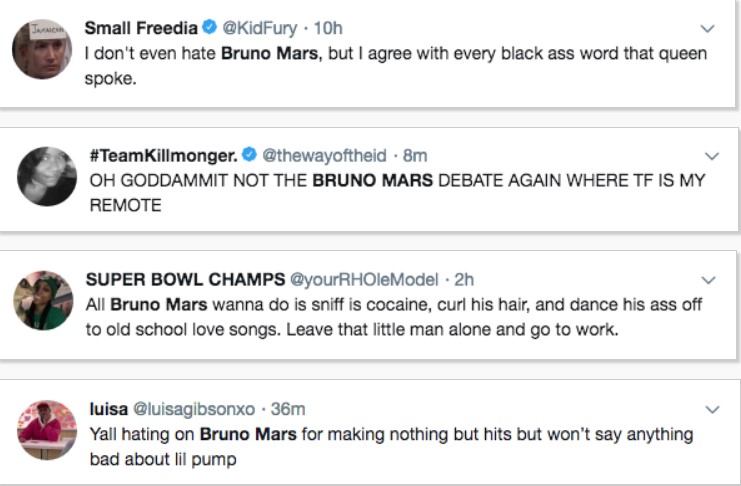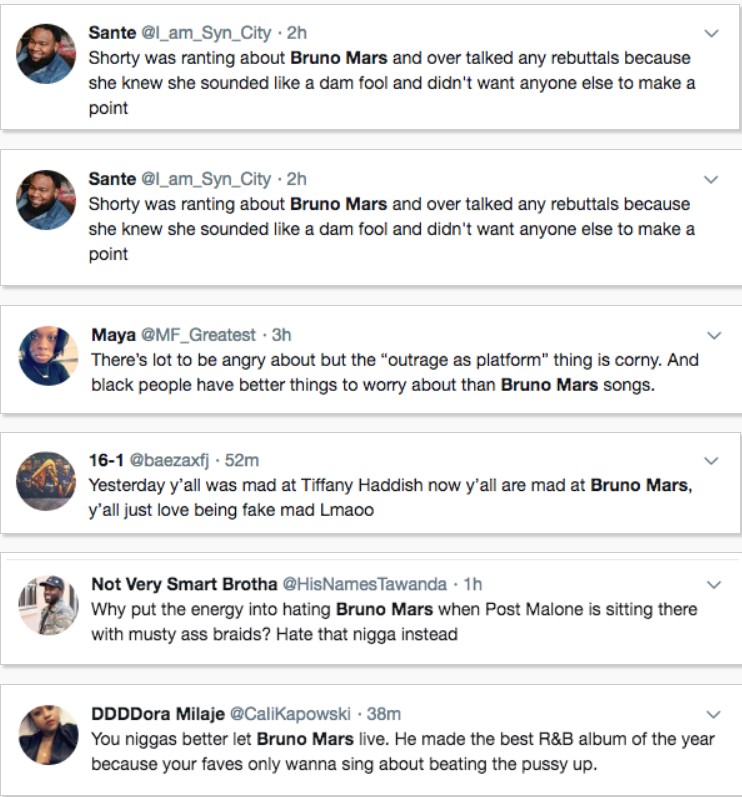 What's your take on the matter? Is Bruno Mars a culture vulture in the same vein that many Blacks view the likes of Justin Timberlake, Miley Cyrus and others?