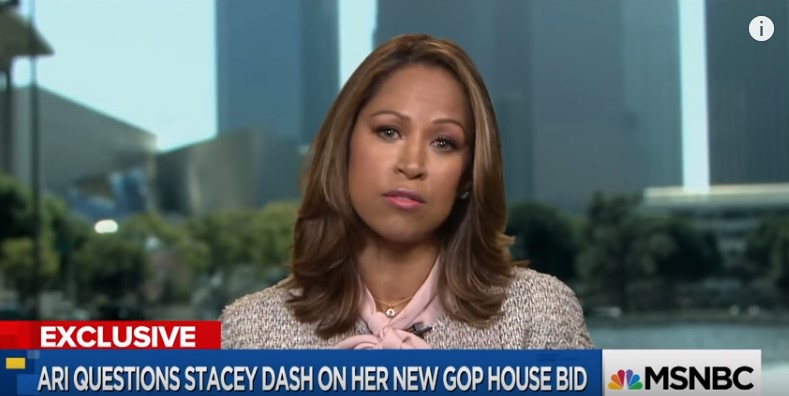 As rolling out has previously reported, Clueless actress Stacey Dash has announced she is running for a congressional seat from the state of California (metro Los Angeles to be exact) and will be battling the immensely popular Compton Mayor Aja Brown for the coveted seat in the 44th district.
In her first live interview since her stunning announcement to run for the district that was 85 percent pro-Hillary Clinton in the last presidential election, the cousin of music exec Damon Dash exhibited a great degree of political ignorance.
Her answers were extremely brief, often disjointed and sounded rehearsed. She failed to elaborate on a single answer even as the host prodded her to do so. Check out the interview Dash did on "The Beat With Ari Melber" on MSNBC.
Source: YouTube/MSNBC