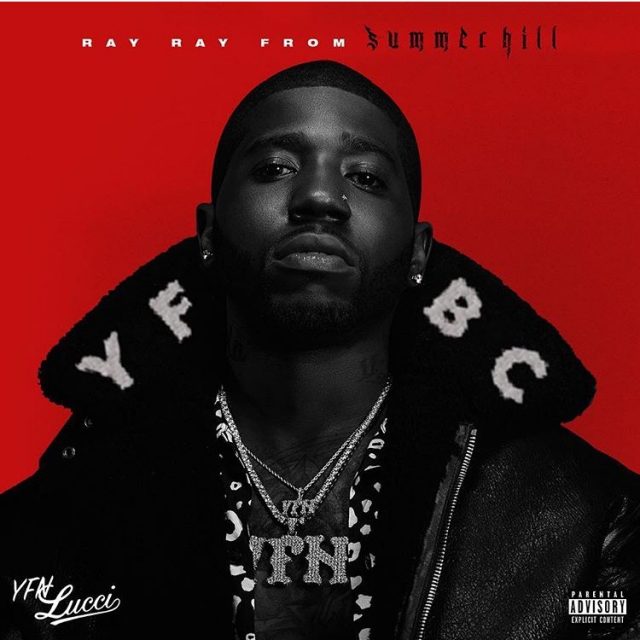 YFN has unlocked the key to the streets with his debut album, Ray Ray From Summerhill through Warner Bros. Records.
YFN Lucci has worked extremely hard over the last few years releasing mixtapes and EPs such as Long Live Nut. His latest project before releasing his debut album was, Freda's Son.
Ray Ray From Summerhill has 20 tracks with features from T.I., Meek Mill, Offset, Wale, Dreezy and YFN Trae Pound.
Check out the tracklist and album below.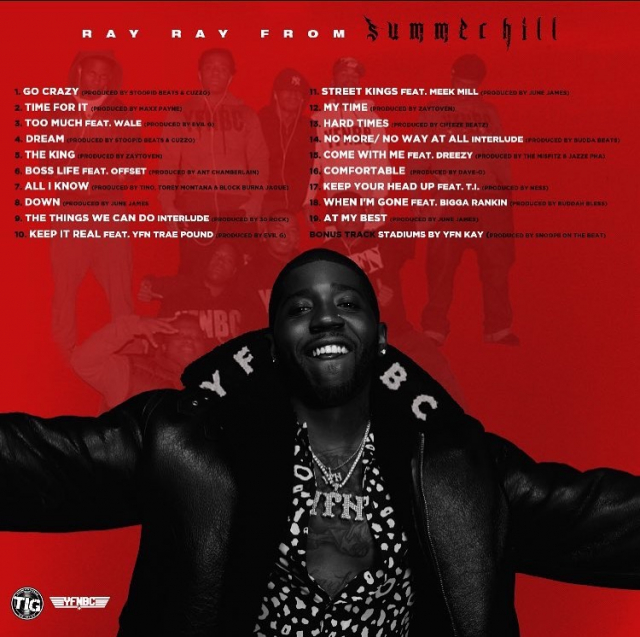 1) Go Crazy
2) Time for It
3)  Too Much feat. Wale
4)  Dream
5) The King
6) Boss Life feat. Offset
7) All I Know
8)  Down
9)  The Things We Can Do (Interlude)
10)  Keep It Real feat. YFN Trae Pound
11) Street Kings feat. Meek Mill
12) My Time
13)  Hard Times
14) No More / No Way at All (Interlude)
15)  Come With Me feat. Dreezy
16)  Comfortable (Interlude)
17)  Keep Your Head Up feat. T.I.
18) When I'm Gone
19)  At My Best
20) Stadiums (Bonus Track)
See Twitter's reaction to the release of Ray Ray From Summerhill below:
Ray Ray from Summerhill all hits🔥💯 @YFNLUCCI

— Corey Bolds™ (@Chief_Corey) March 9, 2018
My homie @YFNLUCCI album out right now go get it NOW 🔥🔥🔥 https://t.co/xIhTPNyofd

— TRINA (@TRINArockstarr) March 9, 2018
NEVER Disappoints Me @YFNLUCCI "Ray Ray From Summerhill" 🔥🔥🔥💯

— L E S H E Y (@L_E_S_H_E_Y) March 9, 2018
Ray Ray from summerhill @YFNLUCCI 🔥 Go Crazy 🔥 I can't afford to let up

— Jerekius Davis (@jerekius) March 9, 2018
I'm feelin this ray ray from summerhill 🤐

— tot💔 (@tatianawalker12) March 9, 2018
Ray Ray from Summerhill 🔥🔥

— paloma (@_xoeems) March 9, 2018
Ray Ray from Summerhill the best mixtape out in 2018🔥@YFNLUCCI

— Łike_Pàç🗣 (@2pac___23) March 9, 2018
Ray Ray From SummerHill x All I Know Is On REPEATTTTTTT 🙌🏾 @YFNLUCCI

— Diamond Monroe (@BlasianDollCey_) March 9, 2018
Ray Ray from Summerhill 🤯 @YFNLUCCI never disappoints!!!!

— Destiny Thomas (@1desthomas) March 9, 2018
I swear I'm bumping this RayRay From Summerhill all night

— rip Lil darryl (@1RayRayGotti) March 9, 2018
Ray Ray from Summerhill has dropped & I'm complete😈

— kay🖤 (@kayla_latrice__) March 9, 2018
Ray Ray From SummerHill .. my boy @YFNLUCCI album the hottest out ! #BestRapperAlive💯❗

— THE WILLIE JORDAN™ (@williejordan04) March 8, 2018