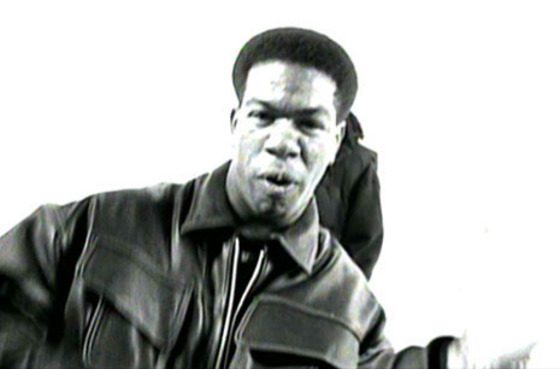 Another hip-hop legend has reportedly left us too soon. Craig Mack has reportedly died at age 46.
According to a post on Funkmaster Flex's Instagram page, Craig Mack died on March 12.  Funkmaster Flex posted a photo of Craig Mack with Biggie Smalls that included the caption, "Rest in Peace! Good brother."
Mack was known as a lyricist and was the first artist to release an album on Diddy's Bad Boy Records with Project Funk da World. The album's highlight included the hit single, "Flava in Ya Ear." The song was certified platinum and reached No. 1 on the Billboard Hip-Hop/R&B charts in 1994.
Despite the apparent success, Mack never released another album on Bad Boy. He released the album Operation: Get Down on Scotti Brothers Records in 1997, but it didn't have the impact of his debut.
Mack would later escape the hustle of New York for a slower pace in the South. He moved to Walterboro, South Carolina with his family and joined Overcomer Ministries.
In Diddy's documentary Can't Stop, Won't Stop, there is a scene where Diddy and his team are trying to convince Mack to perform on the Bad Boy Reunion tour that took place in 2016. Mack declined the offer due to his religious beliefs.
Mack showed early potential as an emcee. Regardless of what happened later in his career, "Flava in Ya Ear" will always be a hip-hop classic.
Damn… Rest In Peace Craig Mack…the first artist to ever drop a record on Bad Boy.. Peaceful journey MC EZ

— AGUARDIENTE (@BigGhostLtd) March 13, 2018
Rest In Peace To The Late Great Hip Hop Legend Craig Mack. I Still Hear The Flava In My Ear 😭#AKUVIEPOD pic.twitter.com/BuZLKHYX3T

— AKUVIEPOD (@IssaNewWave) March 13, 2018
Damn, #RIP Craig Mack
May 10, 1971- March 12, 2018 pic.twitter.com/I5yL2UL5yc

— Mack H. Myles Jr (@ARealMack1982) March 13, 2018
This hurts…….. Damn….
RIP Craig Mack

Big March 9th….. Craig March 11th https://t.co/hCbW0yVlF2

— #VisionImplementor (@Tyrese) March 13, 2018
It's a shame Craig Mack never got the credit he deserved.

— woah, dude (@frostyassrandy) March 13, 2018