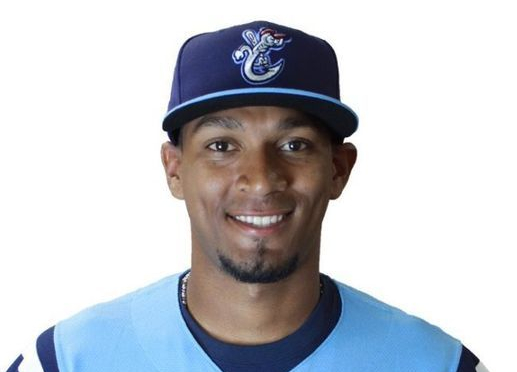 Danry Vasquez was a minor league prospect in 2016. It was also the year when he was reportedly caught on video beating his girlfriend.
According to reports by KRIS TV, the incident took place at Whataburger Field. The video captured Vasquez walking in a stairwell with his girlfriend. When the door closed, Vasquez slapped the women with the back of his hand, knocking the woman's glasses off her face.
Vasquez also grabbed the woman by her hair and appeared to yell at her. The two continued to walk and Vasquez slapped the woman for a third time, causing her to sit down on the ground for protection.
Following the incident, Vasquez was arrested by authorities and charged with a misdemeanor. However, the case was dismissed after the woman refused to press charges and Vasquez agreed to a plea deal.
The video is reminiscent of the Ray Rice incident that occurred in 2014. Rice was caught by a surveillance camera hitting his fiancée and knocking her unconscious.
Following the release of the video, Rice was cut by the Baltimore Ravens and has not played a down of football since the video was released.
Vasquez was recently cut by the Lancaster Barnstormers.